Raffaele
La scimmia che vinse il Pulitzer | Bruno Mondadori
| 1 febbraio 2012 | Nessun commento | Sabato 11 febbraio dalle 16 alle 18, presso la Libreria all'Arco (RE), saranno presentati i libri 'La Scimmia che vinse il pulitzer' di Nicola Bruno e Raffaele Mastrolonardo e ' Twitter Factor ' di Augusto Valeriani . Alla presenza degli autori, di Nicola Fangareggi, direttore di 24emilia , e di Claudia Vago , social media curator, si discuterà del ruolo dei nuovi media nei processi di costruzione della notizia, delle sfide del giornalismo e, più in generale, del ruolo dei nuovi media all'interno della nostra società. Il dibattito sarà moderato da Nicola Bigi , co-fondatore di TIWI . People:
ELECTION DAY 08 - What One Word Describes Your Current State of Mind? - Interactive Graphic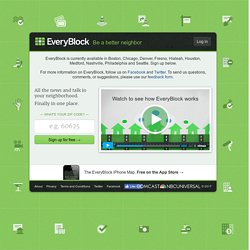 We're sorry to report that EveryBlock has closed its doors. Thank you for having let us play a role in how you get your neighborhood news. Thanks for the contributions, for the questions, and for allowing us to connect you to each other, in many cases to make great things happen in your community. For a bit more info, please visit our final blog post.
BNO News
Stats Monkey
Jacek Utko: Jacek Utko
How to contact us We want to hear your suggestions and comments. For tips or comments on our Obameter and our GOP-Pledge-O-Meter promise databases, please e-mail the Obameter. If you are commenting on a specific promise, please include the wording of the promise.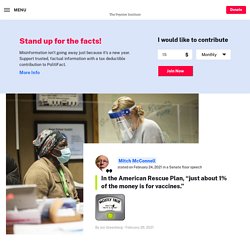 il Politicometro |
Di Redazione - 20/02/2013 17:42 Silvio Berlusconi (Pdl): «Nel mio partito nessuno ha mai rubato soldi pubblici». BALLA. Premesso che è difficile accertare un furto di denaro pubblico diretto, poiché spesso quando avviene si avvale di vie traverse, abbiamo cercato ugualmente qualche nome tra Pdl ed ex Forza Italia che abbia subito delle condanne per concussione, finanziamento illecito e peculato. Tra i più recenti è chiacchierati c'è sicuramente Franco Fiorito, detto "Er Batman", il consigliere della Regione Lazio accusato di peculato, ma ancora in attesa di processo (è convocato il 19 marzo). [ Continua a leggere ]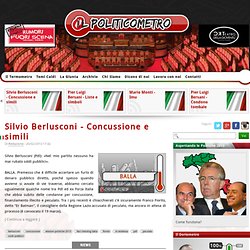 In Wikileaks Archives U.K. (2009) Publication of the UK Royal Mail's PostZon postcode database WikiLeaks released the UK government database of all 1,841,177 UK post codes together with latitude and longitude, grid references, county, district, ward, NHS codes and regions, Ordinance Survey reference, and date of introduction.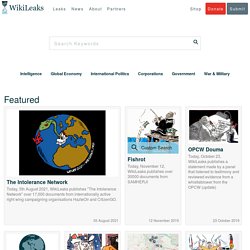 effecinque