Tech
System Build
HD Tune website
PortableApps.com: Portable Software/USB - Browse Files at SourceForge
Download PortableApps.com: Portable Software/USB from SourceForge
The web is a powerful resource that can easily help you learn new skills. You just have to know where to look. Sure, you can use Google, Yahoo, or Bing to search for sites where you can learn new skills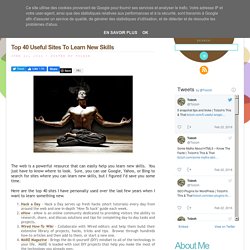 Ergonomics, Home of the Bruins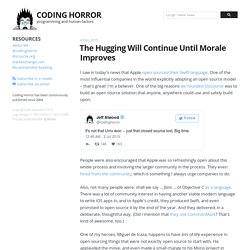 Why Does Windows Have Terrible Battery Life? October 21, 2013 I've become a huge fan of touch computing. I believe that most things we think of as "computers" will be de-facto tablets, either in our pocket, in our hands, possibly even mounted on our wrists or forearms.
Silent Mouse - The Second Encounter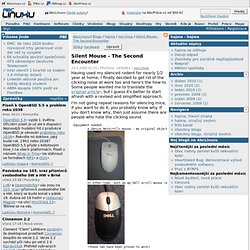 Having used my silenced rodent for nearly 1/2 year at home, I finally decided to get rid of the clicking noise at work too and here's the how-to. Some people wanted me to translate the original article, but I guess it's better to start afresh with a revised and simplified approach. I'm not going repeat reasons for silencing mice, if you want to do it, you probably know why. If you don't know why, then just assume there are people who hate the clicking sound.