Press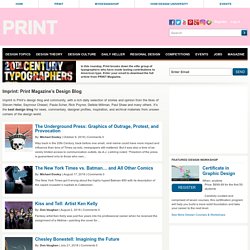 American Illustration for Sale Following the success of Swann's first sale of original illustration art, this auction (January 23) features works by Ludwig Bemelmans (below top), Constantin Alajalov (below bottom), Theodor Geisel (aka Dr. Seuss), Rube Goldberg, Edward Gorey, Al Hirschfeld, Rockwell Kent, Charles Schulz and more. See all the lots (and there are a lot) here. Madeline and the Gypsies was originally issued as a Christmas booklet that came with the December 1958 issue of McCall's. This drawing preceeds those published in the book by Viking, 1959. "Standing Room Only."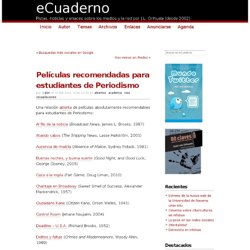 Películas recomendadas para estudiantes de Periodismo
Una relación abierta de películas absolutamente recomendables para estudiantes de Periodismo: Al filo de la noticia ( Broadcast News , James L. Brooks, 1987) Atando cabos ( The Shipping News , Lasse Hallström, 2001) Ausencia de malicia ( Absence of Malice , Sydney Pollack, 1981)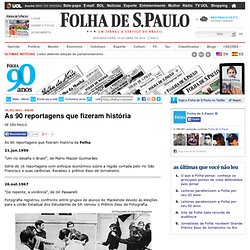 19/02/2011 - 03h30 As 90 reportagens que fizeram história da Folha. 21.jun.1959 "Um rio desafia o Brasil", de Mário Mazzei Guimarães Série de 16 reportagens com enfoque econômico sobre a região cortada pelo rio São Francisco e suas carências.
Folha 90 anos - As 90 reportagens que fizeram história - 19/02
Livro de Estilo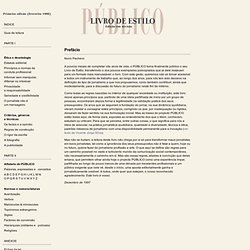 Prefácio Nuno Pacheco A poucos meses de completar oito anos de vida, o PÚBLICO torna finalmente público o seu Livro de Estilo, transferindo-o dos poucos exemplares policopiados que já dele restavam para um formato mais manuseável: o livro. Com este gesto, queremos não só tornar acessível a todos um instrumento de trabalho que, ao longo dos anos, para nós tem sido decisivo na definição do tipo de jornalismo a que nos propusemos, como também contribuir, ainda que modestamente, para a discussão do futuro do jornalismo neste fim de milénio.
Home
Comissão da Carteira Profissional de Jornalista
JornalismoPortoNet
Mudar de Vida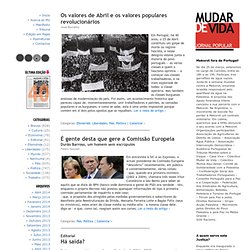 Mekorot fora de Portugal! No dia 25 de março, estaremos no Largo de Camões, entre as 18h e as 19h. Participa, traz garrafões de água vazios.
Rascunho
REVISTA 365 . O Segundo Cérebro dos Homens
O Papel das Notícias
*Buy a new .COM, get one new .INFO for FREE for 1st year only. Not valid on renewals or transfers. Plus ICANN fee of 18¢ per domain per year. † Good for one 1-year registration of any available .COM, .US, .BIZ, .INFO, .NET or .ORG **New .COs, first year only. Offer ends 6/30/2012. ‡ Annual discounts available on NEW purchases only. GoDaddy.com is the world's No. 1 ICANN-accredited domain name registrar for .COM, .NET, .ORG, .INFO, .BIZ and .US domain extensions. Source: RegistrarSTATS.com
Eu sou Jornalista .::. O Portal da imprensa.
Cultura Murió García Márquez Duelo en la cultura mundialMundo ¿Tratan de que Putin caiga en una trampa?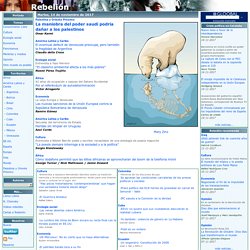 San Francisco Bay Area Independent Media Center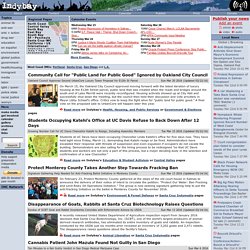 On March 24, the California Department of Corrections, which practices culture jamming by "correcting" commercial advertisements, successfully modified a billboard in San Francisco to read, PAIN ISN'T ALWAYS OBVIOUS. LEARN THE SIGNS AT GUANTANAMO BAY. The ad comes two weeks after a landmark lawsuit, Hassan v. Obama, was brought before U.S. District Court in Washington, D.C. to end force-feeding at Guantanamo Bay.
Youthmedia Europe