Interessante
As Obras em Sua Casa: Renovação, Remodelação, Reabilitação
Off-ramp: How demolishing freeways is reviving American cities
Notícias - Ruptura Silenciosa
Deserted Europe: 20 Hauntingly Abandoned Buildings
Deserted Europe: 20 Hauntingly Abandoned Buildings Article by Urbanist , filed under Abandoned Places in the Architecture category. (Article information and images provided by Bart of Urban Travel ) It is one thing to think about visiting that haunting abandoned building on the edge of town – but it is quite another thing to actually brave not one but hundreds of deserted places like Bart of Urban Travel. Here are 20 factories, mines, castles, churches, homes, estates, prisons, military and state buildings from all over East and West Europe visited, photographed and documented by Bart on his travels.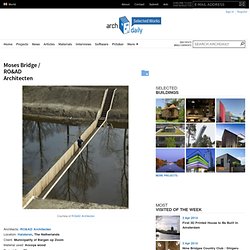 Moses Bridge / RO&AD Architecten
Architects: RO&AD Architecten Location: Halsteren , The Netherlands Client: Municipality of Bergen op Zoom Material used: Accoya wood Project Area: 50 sqm Photographs: Courtesy of RO&AD Architecten The West Brabant Water Line is a defense-line consisting of a series of fortresses and cities with inundation areas in the south-west of the Netherlands. It dates from the 17th century but fell into disrepair in the 19th century. When the water line was finally restored, an access bridge across the the moat of one of the fortresses, Fort de Roovere, was needed. This fort now has a new, recreational function and lies on several routes for cycling and hiking. It is, of course, highly improper to build bridges across the moats of defense works, especially on the side of the fortress the enemy was expected to appear on.
TURA Architecture Tourism
designwinehotel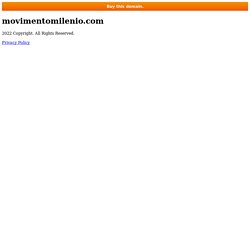 Arquitetura telecomandada (vídeo)
FRAC Centre em Orleães, França, disponibilizou um vídeo da exposição "Flight Assembled Architecture" no qual podemos ver robôs telecomandados a construir uma torre com módulos de espuma. (FRAC Centre) Desde 2 de dezembro de 2011 que se realize em Orleães, França, a exposição "Flight Assembled Architecture", durante a qual os visitantes podem ver uma torre de seis metros ser construída por robôs voadores telecomandados , usando módulos pré-fabricados de espuma de poliestireno. A exposição realiza-se no FRAC Centre e permanecerá aberta até ao dia 19 de fevereiro, mas o centro já disponibilizou um novo vídeo de oito minutos que nos permite ter uma ideia mais completa de como se desenrola todo o processo.