Pinterest Tree
art.text.graphics. books
Ladies
I'm as Free as My Hair
h a i r
Dirty Hair « Rock Paper Scissors Blog
Seriouswheels / Pinterest
Nicholas K
Rajasthan, India | Best places in the World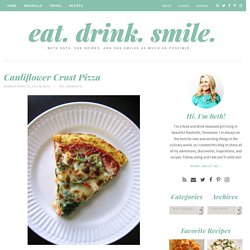 A co-worker of mine is currently on a special diet and has been experimenting with several low-carb dishes. One day a few weeks ago, she dropped by my office to tell me about a recipe she'd found – pizza crust made of cauliflower! Yes, it sounded a little strange, but I was definitely intrigued. Since she's a culinary school graduate and enjoys food as much I do, I trust her judgement and wanted to try it. She offered to bring a piece to the office the next day for me to sample and even day-old and reheated, it was really good!
Breakfast Stuffed Portobellos | What's Cooking Mexico
I love to stuff portobello mushrooms. Their shape and size are perfect for that and it's just so much fun. Grab a portobello, clean it up, season it, stuff it and cook it.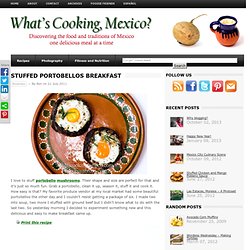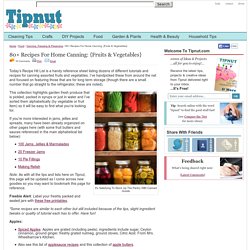 Today's Recipe Hit List is a handy reference sheet listing dozens of different tutorials and recipes for canning assorted fruits and vegetables. I've handpicked these from around the net and focused on featuring those that are for long term storage (though there are a small number that go straight to the refrigerator, these are noted). It's Satisfying To Stock Up The Pantry With Canned Goods This collection highlights garden fresh produce that is pickled, packed in syrups or just in water and I've sorted them alphabetically (by vegetable or fruit item) so it will be easy to find what you're looking for. If you're more interested in jams, jellies and spreads, many have been already organized on other pages here (with some fruit butters and sauces referenced in the main alphabetical list below):
What's In Season Now? | The Accomac Inn
The benefits of seasonal eating are many and it is something we preach at Accomac Inn and Events. All of our menus are constantly changing to reflect what is in season for our area and what we can buy locally. For those that want to take a seasonal approach to their diets, we came across this website, Eat Seasonably, as a great resource. Shown is just one of the charts and guides offered on the website.