ARGames demo
Le jeu vidéo de la semaine : La vie de George - Jeux vidéo - Le Nouvel Observateur. Même les Lego se mettent à l'iPhone !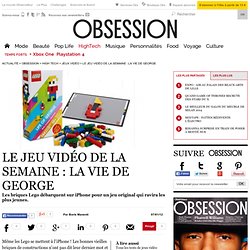 Les bonnes vieilles briques de constructions n'ont pas dit leur dernier mot et s'allient au jeu vidéo pour raconter "la vie de George". Le surprenant résultat, mêlant réalité augmentée jeu physique. Concrètement, l'application iPhone lance des défis de construction : un cactus, un crabe, une jeune fille... Au joueur de les reproduire dans le temps imparti avec les 144 briques fournies, avant de prendre en photo son chef d'œuvre. L'iPhone attribue alors un score en fonction du résultat.
Unifeye Design Tutorial - Marker + Markerless Tracking Configuration. Ilusão de ótica - Optical Illusion. Junaio Creator: Video Component Part 2. Scanbucks™ - Trailer - App preview - La chasse aux trésors en magasin (FR) Upsies! iPhone App Demo. Junaio Creator: Video component Part 1. The world's first mobile Augmented Reality Special Magazine Edition. Gorillaz - O2 Priority Walk. LG Optimus 7 review. Qualcomm's Visual Augmented Reality Platform demonstrated by Mattel. Tissot Augmented Reality. Space InvadAR for Android by Zenitum. Virtual Vacation. Démos trailers. IGM: 2010 Insanely Great Award. Graphic novels on PSP Comic Store. October 25th, 2010 Paul Auster, Simon Tofield and others... n/a Features: Graphic novel on PSP.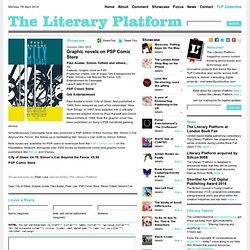 YOUReality Joins Total Immersion's North America Partner Network. Los Angeles, Calif. - Total Immersion, a leader in augmented reality (AR), announced the addition of YOUReality, as a Certified D'Fusion Value Added Reseller to its North American Partner network, the world's largest network dedicated to AR.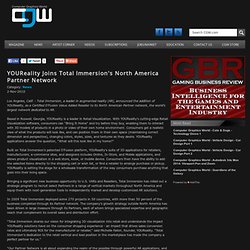 Based in Roswell, Georgia, YOUReality is a leader in Retail Visualization. With YOUReality's cutting-edge Retail Visualization software, consumers can "Bring It Home" and try before they buy, enabling them to interact with 3D models of products in a photo or video of their own home environment. Consumers get a realistic view of what the products will look like, and can position them in their own space (maintaining correct dimension and perspective), changing colors, styles, sizes, and textures as they desire. YOUReality applications answer the question, "What will this look like in my home? "
Nancy Agati\'s \"Lumen\" appears above Boathouse Row on the Spring Garden Bridge Public art and augmented reality have collided in Philadelphia.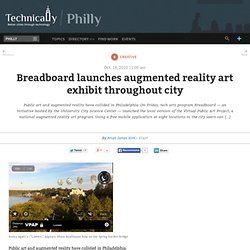 On Friday, tech arts program Breadboard — an initiative hosted by the University City Science Center — launched the local version of the Virtual Public Art Project, a national augmented reality art program. Cardiff firm designs air guitar for interactive T-shirt. 1 November 2010Last updated at 07:00 Luke Khan demonstrates how the interactive air guitar T-shirt works.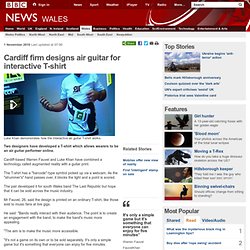 Two designers have developed a T-shirt which allows wearers to be an air guitar performer online. Cardiff-based Warren Fauvel and Luke Khan have combined a technology called augmented reality with a guitar print. The T-shirt has a "barcode"-type symbol picked up via a webcam. Augmented Planet Readers Choice Awards 2010. With the end of the year rapidly approaching, it can only mean it's time for us to ask our readers to vote for your favourite augmented reality application in the Augmented Planet Readers Choice Awards for 2010.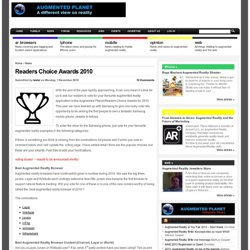 This year we have teamed up with Samsung to give one lucky voter the opportunity to be among the first people to own a fantastic Samsung mobile phone. (details to follow) To enter the draw for the Samsung phone, just vote for your favourite augmented reality examples in the following categories: Augmented Reality - Layar Reality Browser - Homepage. Augmented Reality Golf for your iPhone.
Home » iPhone , Mobile , News When you read the headline I bet you were thinking of an application where the programmer has carefully mapped out the distance to each hole, along with locations of bunkers and water hazards.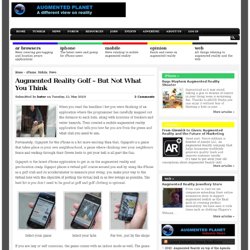 Then created a mobile augmented reality application that tells you how far you are from the green and what club you need to use.
---