Bricolage
Aerogel
DIY: How to bend aluminium the easy way with a home made brake and a few tricks. If you have ever been into electronics in any particular way the problem often arises at the end of a project the enclosure "What the hell am i going to put all this in !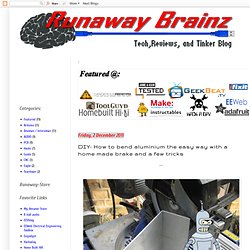 " Some people's standards are different to others and some are quite happy putting their projects in any type of box and believe me I've seen some things online verging from a pc in a cardboard box to amplifiers in cigar boxes. Library | San Francisco Victorian. It's been a lifelong dream of mine to have a home theater.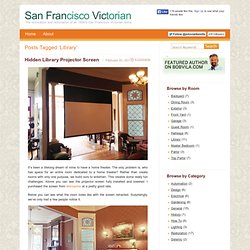 The only problem is, who has space for an entire room dedicated to a home theater? Rather than create rooms with only one purpose, we build ours to entertain. This creates some really fun challenges. Above you can see the projector screen fully installed and lowered. F_wooddecks.pdf (application/pdf Object)
Cloture
Making Springs: Part 2. Making Springs on the Small Lathe Part 2: Compression springs This article deals with making small springs using a metal lathe.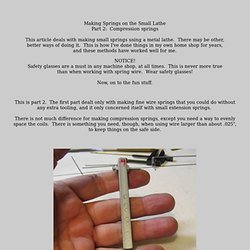 There may be other, better ways of doing it. This is how I've done things in my own home shop for years, and these methods have worked well for me.NOTICE! Les copeaux de jean-marie. Woodworking for engineers. Laser Engraved, Wax Filled, High Contrast Panels for Electronics Projects | RedToRope. This technique for creating high contrast panels for electronics projects and prototypes using a laser cutter gives great results using cheap and easy to find materials.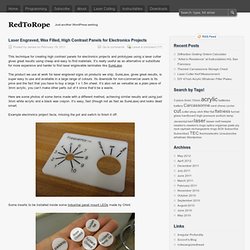 It's really useful as an alternative or substitute for more expensive and harder to find laser engravable laminates like SureLase. The product we use at work for laser engraved signs on products we ship, SureLase, gives great results, is super easy to use and available in a large range of colours. Its downside for non-commercial users is its price and the fact that you have to buy a large 1 x 1.5m sheet. It's also not as versatile as a plain piece of 3mm acrylic, you can't make other parts out of it since that'd be a waste. Here are some photos of some items made with a different method, achieving similar results and using just 3mm white acrylic and a black wax crayon.
Audio
How to Make an Inexpensive Wi-Fi Radio With an Asus Router and USB Sound Card. Asciimation » Blog Archives » A steampunk record player. November 30th, 2010 I finally finished off the last few details on the steam powered record player and gave it the first full test on live steam!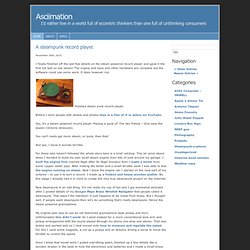 The engine and base and other hardware are complete but the software could use some work. Homemade BB Gun using a One Way Valve « Split Reaction. Translate. Rdt piattaforma pantografo montauto lift montacarichi sollevamento. Main - KATAKA ® KATAKA is a Danish-based company founded in 2006.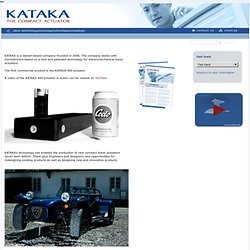 The company works with mechatronics based on a new and patented technology for electromechanical linear actuators. The first commercial product is the KATAKA 400 actuator. A video of the KATAKA 400 actuator in action can be viewed on YouTube. KATAKA's technology has enabled the production of new compact linear actuators never seen before. These give engineers and designers new opportunities for redesigning existing products as well as designing new and innovative products. How It's Made (Season 8 / Episode 7 / Part 2)
Eleonore Deco. Depuis 1997, Eléonore Déco crée, fabrique et commercialise des produits de déco à la portée de tous.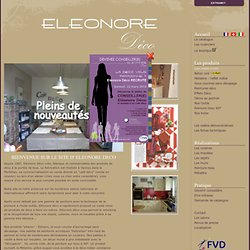 La fabrication est réalisée à Vannes dans le Morbihan. La commercialisation en vente directe en "café déco" (vente en réunion) ou lors d'un atelier (chez vous ou chez notre conseillère), vous assure d'un service le plus complet possible en toute convivialité. Notre site et notre présence sur de nombreux salons nationaux et internationaux affirment notre dynamisme pour aller à votre rencontre. Imprimante 3D. Build the LASER SPY DEVICE - Page 1 of 18. Build the long range Laser Spy system The Laser Spy System is considered by many to be the Holy Grail of high tech spy devices because it can give the user the ability to listen in on conversations that take place in a distant building without having to install a bug or transmitter at the location.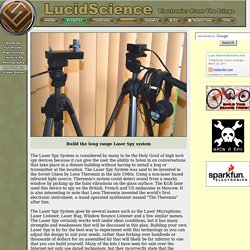 The Laser Spy System was said to be invented in the Soviet Union by Leon Theremin in the late 1940s. Using a non-laser based infrared light source, Theremin's system could detect sound from a nearby window by picking up the faint vibrations on the glass surface. The KGB later used this device to spy on the British, French and US embassies in Moscow. Pièces détachées. Quincaillerie, Fournitures Industrielles et Produits Sidérurgiques. Fiches Techniques Fers. Tapplastics's Channel.
Upload tapplastics.com Subscription preferences Loading...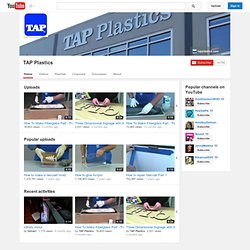 Working... TAP Plastics. Home Model Engine Machinist - Index.
Modélisme. CNC. Soudure. Energie écolo. Station météo. Scanner livre. Moulages.
---