Responsive Web Design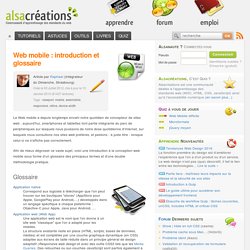 Le Web mobile a depuis longtemps envahi notre quotidien de concepteur de sites web : aujourd'hui, smartphones et tablettes font partie intégrante du parc de périphériques sur lesquels nous jouissons de notre dose quotidienne d'Internet, sur lesquels nous consultons nos sites web préférés, et pestons - à juste titre - lorsque celui-ci ne s'affiche pas correctement.
Mobile Web User Experience Best Practices | Mobile Web Best Practices
You might be interested in further articles and resources related to this article.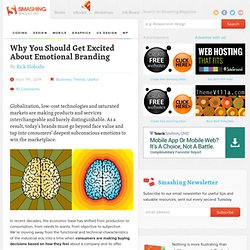 Content Prototyping In Responsive Web Design - Smashing UX Design
Back in January, we published an article on responsive design, " Responsive Web Design: What It Is and How to Use It ." Responsive design continues to get a lot of attention, but considering how different it is from the "traditional" way of designing websites, it can be a bit overwhelming for those designers who have yet to try it. To that end, we've compiled this round-up of resources for creating responsive website designs.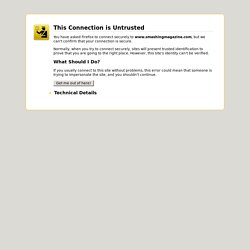 Since Ethan Marcotte published his seminal article on Responsive Web Design there's been an explosion of articles related to this topic.
Understanding the Elements of Responsive Web Design
Responsive web design is undoubtedly a hot topic in web design right now. To some degree, the popularity of the concept of responsive web design is well deserved because site users are increasingly diversifying their methods of accessing a website. iPad , iPhone , Android mobile devices, desktops, netbooks — we're in a time where our web designs must function in a multitude number of ways.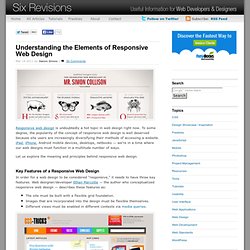 Almost every new client these days wants a mobile version of their website. It's practically essential after all: one design for the BlackBerry, another for the iPhone, the iPad, netbook, Kindle — and all screen resolutions must be compatible, too. In the next five years, we'll likely need to design for a number of additional inventions.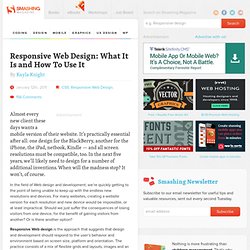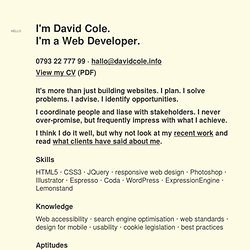 Web round up #11: The best responsive web design examples and resources This week's extended round up takes a look at some superb examples of responsive web design, as well as the best resources to find out more about this new way of designing for a flexible internet experience.
The best responsive web design examples and resources | Mayfield Digital Blog