Resources (DL-able)
Kyle's ULTIMATE Drawing Set
Pencil Looking Brush by *palnk
BittersweetDisease's Basic Brush Set by =BittersweetDisease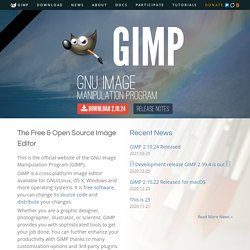 GIMP is the GNU Image Manipulation Program. It is a freely distributed piece of software for such tasks as photo retouching, image composition and image authoring. It works on many operating systems, in many languages.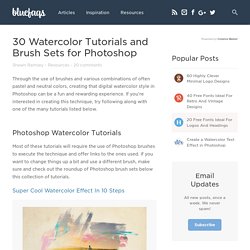 Through the use of brushes and various combinations of often pastel and neutral colors, creating that digital watercolor style in Photoshop can be a fun and rewarding experience. If you're interested in creating this technique, try following along with one of the many tutorials listed below. To help you gather resources, I've also included 15 of some of the best Photoshop watercolor brush sets available, located just below the tutorial roundup. Enjoy! Photoshop Watercolor Tutorials
Hey guys, the time for Friday roundup has come and we want to share some useful resources featuring free Photoshop brushes with you. We all know that brushes turn out to be the essential tools for web designers and help to add the desired atmosphere to the websites. Using this Photoshop tool, it is possible to give the design the impressive touch and make it catchy. Of course, you have seen a vast amount of brush sets all around the web, but here you can find the top-notch collection of the most popular among them. We have decided to compile 8500+ various brush sets for our readers and we hope that this post will come in handy and add inspiration for your future designs. So, you are welcome to enjoy this roundup that features the ultimate collection of brushes.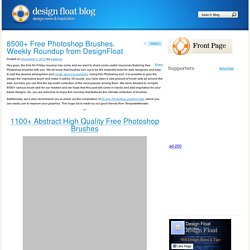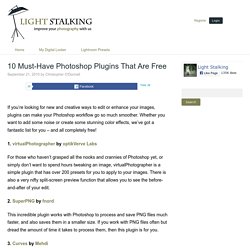 I'm a professional landscape photographer living on the coast of Maine. Through my work, I like to show a vantage point that is rarely seen in reality; a show of beauty, emotion, and serenity. Feel free to visit my website.
Free Textures for Layers - a set on Flickr
Download High Quality Textures for Free - Stone, Wood, Clouds, Sky, Brick, Wall, Metal, Iron, Rusty, Grass, Concrete textures
The Resource Roundup #2 by $eStunt on deviantART
All designs take root in the same precept: what you see is what you get. In this sense, there are two equally important paths of conveying a message to the audience. This is why designers go to great lengths to secure both gorgeous design, and attractive content. It's necessary to find and use exquisite fonts for the information to reach people effectively through text.