Blogs I Love
I confess I'm a bit of a crazy-clean when it comes to my house. But I'm also practical because I don't have a week to focus on pulling it apart for cleaning then putting everything back. So this year, I compiled a really simple Spring-cleaning program that won't take long to accomplish.
Atticmag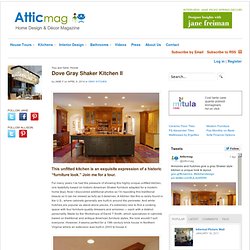 GeekBuddy Proactive PC Protection Tech Support Computer Diagnostics
Clarissa Cruz's articles - Inc.com
Wow! So, Wiley had to push the book back a few weeks to deal with some last minute stuff (probably my fault), and so that gives me just a little more time to lay some groundwork. For YOU, that means if you're thinking of having an event and if you want to take advantage of the absolutely most affordable way to have me speak live and in person to your community and event, there's still time. Hire Me to Speak for Only 300 Books Not bucks. Let's not be crazy.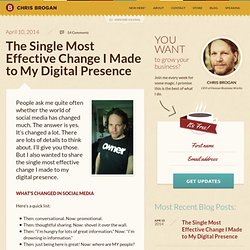 Amazon start selling the paperback edition of my latest book, APE: Author, Publisher, Entrepreneur. APE explains how to publish a book by breaking the process down into three stages: Author explains how to write a book.
How to Change the World
TL;DR is internet talk for "too long; didn't read". It's also a sad, dangerous symptom of the malfunctions caused by the internet tsunami. (Here's a most ironic example of this paradox...)
The Misconception: If you are in a bad situation, you will do whatever you can do to escape it. The Truth: If you feel like you aren't in control of your destiny, you will give up and accept whatever situation you are in. In 1965, a scientist named Martin Seligman started shocking dogs. He was trying to expand on the research of Pavlov – the guy who could make dogs salivate when they heard a bell ring. Seligman wanted to head in the other direction, and when he rang his bell instead of providing food he zapped them with electricity. To keep them still, he restrained them in a harness during the experiment.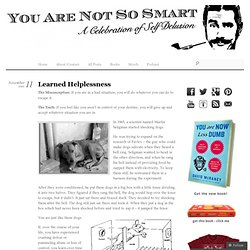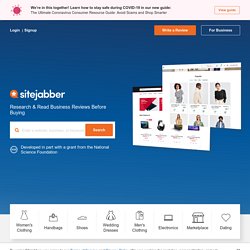 4 hours ago I'm here to counter all the negative reviews, and NO, I don't work for cardpool or am associated with them in any way. I use many card resellers and cardpool, along with one other, is my favorite for a variety of reasons. Good discounts, GOOD, FRIENDLY, POLITE, PROMPT CUSTOMER SERVICE. Yep, via email, but absolutely great. Look at the negative reviews.
C.R.A.F.T.: INSPIRATION
Why advertise on C.R.A.F.T.? We're a chatty, collaborative community of women who love to Create Really Awesome (mostly) Free Things! 64.4% of C.R.A.F.T. readers are between the ages of 25-4495.7% women What are C.R.A.F.T.'s stats?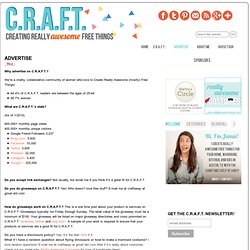 Happy Friday! Welcome to our weekly Friday party! Two post in one day you ask? I know!
Beyond The Picket Fence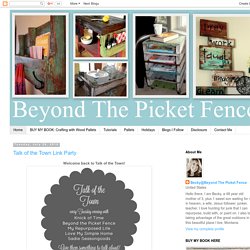 Has anyone seen my silver lining?
networkedblogs
IceFilmsTube.com A new site from the people at IceFilms.info that is solely dedicated online movies (as opposed to their other site has links to tv shows). I'll be the first to say that this website has a lot of promise. I'm not sure exactly what it is about this site, but it's incredibly easy to find movies. As soon as you enter the website you'll see dozens of movie thumbnails right there.
ButterBlog: online tv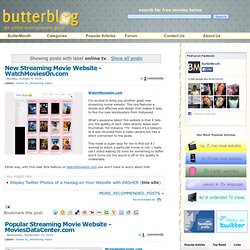 Blog
Real Weddings: Brazilian Bliss Any and Bernardo went home to Brazil to celebrate their marriage with family and friends. By Any G. Published: April 17, 2014 Featured Shop: Scripted Jewelry "I've built a truly wonderful customer base making custom handwriting jewelry. " – Caroline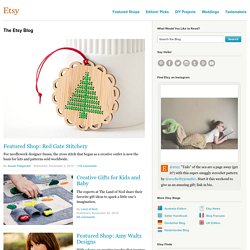 The Frugal Freelancer
I am a blogger who blog on everything i give out informations and try to educate people as much as i can, when ever you visit this blog be guaranteed to get loads of new and mind blowing informations. Don't forget it can be on any issue. These are the various blogs i have on different interesting topics and issues, www.theinsurancetalk.blogspot.com www.feelreality.blogspot.com/ http://www.thedoctorscorner.blogspot.com/www.theforexsuccess.blogspot.com/
The hidden information
Naughty Secretary Club
New Years Resolutions Are Like Bellybuttons, Everybody Has One. I'm no different. I was glancing back over my resolutions from last year and sadly I failed miserable on all but one. I didn't blog more, maybe even less. I didn't lose that 10 lbs, I think I gained a matching set of 10 more.