Robot
Matt Mazur » 17 Startup Blogs To Make You a Better Entrepreneur. As an aspiring startup founder, I'm always on the lookout for blogs that will help me become a more adept entrepreneur.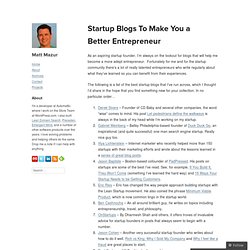 Fortunately for me and for the startup community there's a lot of really talented entrepreneurs who write regularly about what they've learned so you can benefit from their experiences. The following is a list of the best startup blogs that I've run across, which I thought I'd share in the hope that you find something new for your collection. Quantlib « Twofish's Blog. To recap: I've been sorting through some personal issues the last week or so, and this has actually been very useful for me.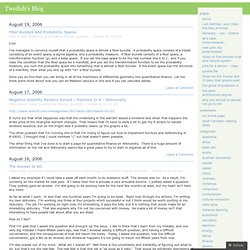 One thing that I've been trying to encourage people to do (especially people who are interested in UoP) is to "question the question". The Ultimate Productivity Blog.
Behavior Trees by Example. AI in an Android game. I'm going to cover the implementation of a very useful technique for AI programmers called Behavior Trees (BT for now on).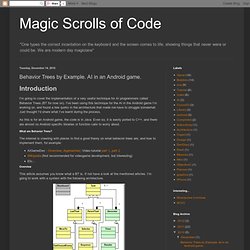 I've been using this technique for the AI in the Android game I'm working on, and found a few quirks in the architecture that made me have to struggle somewhat. Just thought I'd share what I've learnt during the process. As this is for an Android game, the code is in Java. Startups. Statistics.
Finance
---