Personal Care/Fitness
Market Street Railway and San Francisco City Guides are again collaborating on a memorable vintage streetcar ride along Muni's historic F-line on Sunday, May 4 from 1:30-3:30 pm. This extra special history tour in the fabulous open-top "Boat Tram*" (Blackpool, England, Car No. 228) offers a fresh-air view of the sights and sounds along the F-line on Market Street and The Embarcadero. Because this is a special event, there is an event fee involved.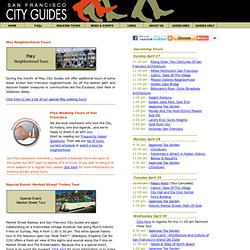 San Francisco Walking Tours | City Guides
Is your yard brown from a harsh winter? Good. Here are 10 reasons why you should stop fussing over your lawn and let it die. 1. Grass lawns waste water. No surprise here.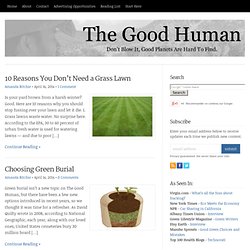 Chez Panisse 40th Celebration Events – August 26-30 by Christine The venerable restaurant Chez Panisse in Berkeley turns 40 years old in August.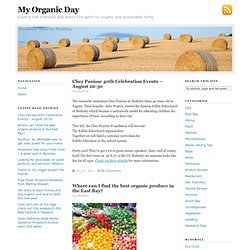 My Organic Day