Dreamweaver
Dreamweaver CS5 PHP and MS SQL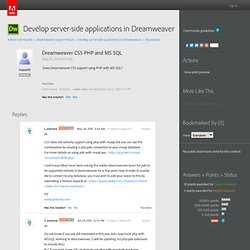 Hi This works with both the SQL Server 2008 Developers edition and the SQL server 2008 Express edition.
Dreamweaver and PHP | Dreamweaver Developer Center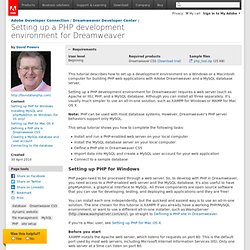 PHP pages need to be processed through a web server. So, to develop with PHP in Dreamweaver, you need access to a PHP-enabled web server and the MySQL database. It's also useful to have phpMyAdmin, a graphical interface to MySQL.
Setting up a PHP development environment for Dreamweaver
Free keyboard shortcuts for Creative Suite CS5 and CS4