Deserts
Pumpkin Pull-Apart Monkey Bread with Maple Glaze. First off, THANK YOU to everyone who has been voting for me!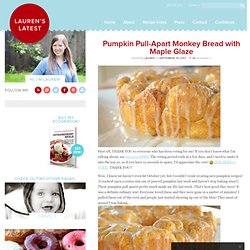 If you don't know what I'm talking about, see this post HERE. The voting period ends in a few days, and I need to make it into the top 10, so if you have 12 seconds to spare, I'd appreciate the vote! Click HERE to VOTE! THANK YOU!! Peaches and Cream Bread Pudding with Amaretto Sauce Recipe : Emeril Lagasse. Directions For the Bread Pudding: Preheat the oven to 350 degrees F.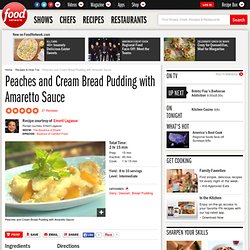 Butter a 10 by 14-inch baking dish with 1 tablespoon of the softened butter. In a large bowl, combine the bread cubes, heavy cream and milk and let sit for 15 minutes, stirring occasionally. While the bread is soaking, heat the remaining 3 tablespoons of softened butter in a large skillet and, when butter begins to bubble, add the peaches and 1/4 cup of the sugar.
Three Safe-to-Eat Cookie Doughs: Chocolate Chip, Sugar, and Cake Batter! I'm siiiiick.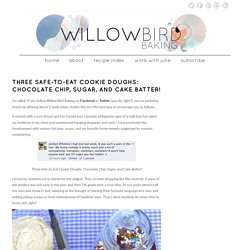 If you follow Willow Bird Baking on Facebook or Twitter (you do, right?) , you've probably heard me whining about it lately (okay, maybe this isn't the best way to encourage you to follow). It started with a sore throat and has turned into a beastly, phlegmatic ogre of a cold that has taken up residence in my chest and commenced hanging draperies and such. 50 Amazing Holiday Cookie Recipes - Gallery - The Huffington Post. Icings Recipes at Bake Decorate Celebrate! Blackberry-Swirl Pound Cake. Deep-Dish Sour Cream–Apple Pie with Lemon Streusel Recipe. I'm not a very experienced baker, but I decided to get serious on this one and follow the recipe to a "T."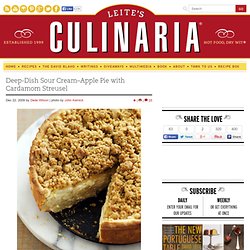 Wow, what a pie. I served my pie with Hagen Dazs vanilla bean ice cream, but it can easily stand alone. The flavors and aromas are perfect–thank goodness I invested in Dede Wilson's book… The crust recipe barely made enough crust for my liking, I think next time I might increase the recipe. I found it helpful to press my dough into the larger than 9-inch round and two 8-by-2-inch strips before even putting it in the fridge for the first time. The Best German Apple Pie Recipe Ever — Cooking by the seat of our pants. When we invited our friends over for Christmas this year, I only asked for one thing.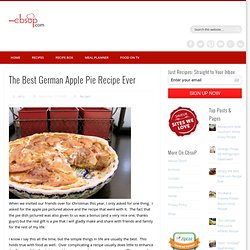 I asked for the apple pie pictured above and the recipe that went with it. The fact that the pie dish pictured was also given to us was a bonus (and a very nice one, thanks guys!) But the real gift is a pie that I will gladly make and share with friends and family for the rest of my life. I know I say this all the time, but the simple things in life are usually the best. This holds true with food as well. Deeply Chocolate Gelato Recipe : Ina Garten. Cinnamon mini-cheesecakes with pumpkin pie frosting. I've always said that I like a good balance of cooking and baking in my life.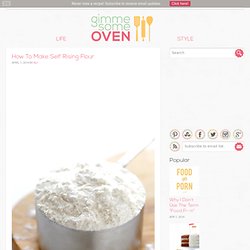 But man oh man, somehow I have gotten on a mega baking kick lately. And since I tend to prefer savory to sweet, the object of my affection as of late has been this epic 3-ingredient biscuit recipe that has pretty much changed my life. Ok, at least it has changed my breakfast. I have already made it 3 times since and counting! Peanut butter pretzel bites « Two Tiny Kitchens.
Salty and sweet.
Crunchy and melt-in-your-mouth. Peanut butter and chocolate. Dangerous and delicious (you know what I mean).
---