Best blogs
The Big Picture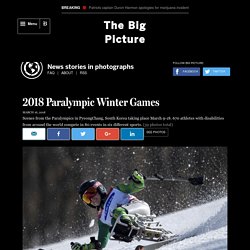 The 2014 National Geographic Traveler Photo Contest has begun. Photographers from around the world can submit their photos in the four categories: Travel Portraits, Outdoor Scenes, Sense of Place and Spontaneous Moments. The grand prize winner will receive a National Geographic Expedition to Alaska. The deadline is Monday, June 30, at 12 p.m. EDT. Here is a selection of photos from the early entries. -- (10 photos total)
We're back in grey Seattle, and plan to be for the next few weeks. It's kind of great to be home. It's chilly and wonderful here (perfect weather for making soup and cookies and puddings).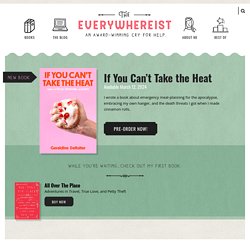 The Everywhereist's Seattle Travel Blog | Selected Time Top Blogs of 2011 » The Everywhereist
http://allthingsd.com/ is not available
The Consumerist
EDC
We recently sat down with Hypebeast, the premier online magazine for contemporary menswear and streetwear culture, to discuss our site, talk gear, and showcase our EDCs. Read the interview here. Read more Dear Victoria Inox,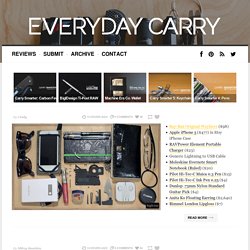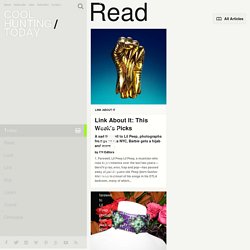 I'm a cadillac charged article. by Michael Slenske Two decades ago, New York-based light sculptor Leo Villareal attended Burning Man (the annual week-long art event in Black Rock City, Nevada, which culminates around a wooden sculpture of a man set on fire) and the experience changed his life. A few years later Villareal returned to the Nevada desert with a 16-strobe light beacon of his own design, which he fixed to the roof of his group's RV so that they could find their way home. "I was tired of getting lost, so I made my first piece which was sort of just a utilitarian thing to help me stay oriented.
Cool Hunting
Kill Screen
Hello Catalog Living fans! Just wanted to let you all know that we are on hiatus for a bit; Molly welcomed a baby girl into the world two weeks ago and is taking some time away from the world of starfish, fruit bowls, and gourds. Speaking of which, this break is a perfect opportunity for all of us to make sure our seasonal gourd display is up to date now that fall is here. We will see you soon!
Catalog Living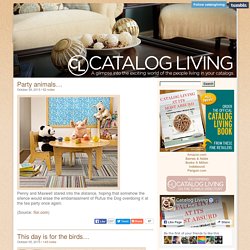 The Economy and the Economics of Everyday Life - Economix Blog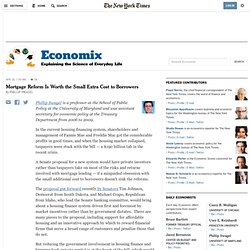 Jared Bernstein is a senior fellow at the Center on Budget and Policy Priorities in Washington and a former chief economist to Vice President Joseph R. Biden Jr. Many War on Poverty analyses, including my own, invoked increased inequality as a factor keeping poverty rates higher today than would otherwise be the case. Many commenters, however, seemed suspicious of this link between poverty and inequality, and as I look back at much at what's been written, my own piece included, I see it was left largely unexplained (I wrote that "by steering any given level of economic growth away from the low-income families," higher inequality "leads to higher poverty" — which sounds a bit cryptic, I grant you). So let me remedy that omission. This chart below by the poverty scholar Sheldon Danziger has a few moving parts to it, but I think it helps get at the underlying relationship between poverty and inequality.
By Ken Levine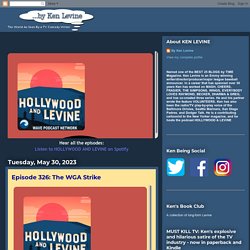 I discovered this extraordinary memo from David Mamet to the writers of THE UNIT, a series he created a few semesters back for CBS. (The origination of the memo seems to have come from Ink Canada. I discovered it through Movie Line.) It is a simply brilliant essay on drama and writing in general.
The Verge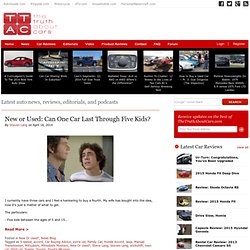 New Car Reviews, Ratings & Pricing, Auto News for New Models
Remember the time when you bought sport utility vehicles because you needed them? These were the original "off-roaders", boxy beasts with live axles, low-range gearboxes, locking diffs and other very masculine stuff that's perfect for adventures that require a farm tractor to rescue you from the mud. It was also very practical, because it basically looked like a huge box on wheels, with a smaller box in front for the engine. It was great. When I think of an off-roader, I think of the Jeep Cherokee, before it became a jacked-up Alfa Romeo hatchback devoid of manly stuff like big levers to select 4WD modes.