Best blogs
The Big Picture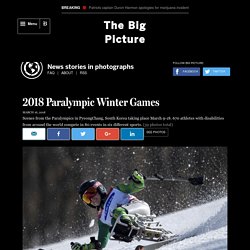 The 2014 National Geographic Traveler Photo Contest has begun. Photographers from around the world can submit their photos in the four categories: Travel Portraits, Outdoor Scenes, Sense of Place and Spontaneous Moments. The grand prize winner will receive a National Geographic Expedition to Alaska. The deadline is Monday, June 30, at 12 p.m. EDT. Here is a selection of photos from the early entries. -- (10 photos total)
I've noticed a continual trend whenever I visit Europe, and it's getting downright bizarre: t-shirts with non-sensical English words on them. I know that this isn't new – there are entire blogs dedicated to this stuff, but usually it occurs in Asian countries that use a non-Roman alphabet, so the discrepancy sort of makes sense, and it's very much a two-way street: I knew plenty of girls in college who didn't speak a lick of Japanese but that didn't stop them from getting tattoos of what they claimed were the kanji symbols for "harmony" and "happiness." I have no idea how they verified that.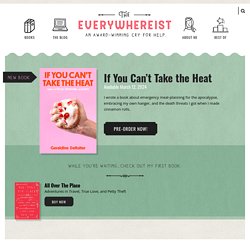 The Everywhereist's Seattle Travel Blog | Selected Time Top Blogs of 2011 » The Everywhereist
http://allthingsd.com/ is not available
The Consumerist
EDC
We recently sat down with Hypebeast, the premier online magazine for contemporary menswear and streetwear culture, to discuss our site, talk gear, and showcase our EDCs. Read the interview here. Read more Dear Victoria Inox,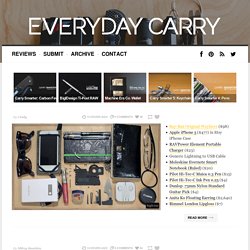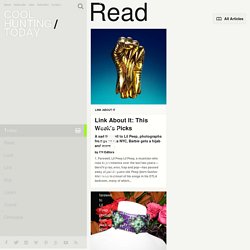 I'm a cadillac charged article. by Michael Slenske Two decades ago, New York-based light sculptor Leo Villareal attended Burning Man (the annual week-long art event in Black Rock City, Nevada, which culminates around a wooden sculpture of a man set on fire) and the experience changed his life. A few years later Villareal returned to the Nevada desert with a 16-strobe light beacon of his own design, which he fixed to the roof of his group's RV so that they could find their way home. "I was tired of getting lost, so I made my first piece which was sort of just a utilitarian thing to help me stay oriented.
Cool Hunting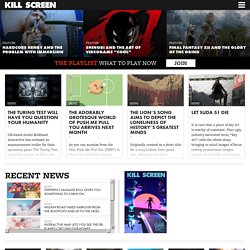 Playlist 4/16: Ragdoll yourself with Trials Fusion, set aside a Pink Hour, and make time to bleed with Broforce Sign up to receive each week's Playlist email here! Also check out our full, interactive Playlist section. TRIALS FUSION (PC, PS4, XBOX ONE, XBOX 360) BY REDLYNX Trials has come a long way since its humble Javascript beginnings. Luckily, this sleek, latest-tech update still remembers the ragdoll fun of the original, rewarding players with the gruesome spectacle of free-falling ...
Kill Screen
Hello Catalog Living fans! Just wanted to let you all know that we are on hiatus for a bit; Molly welcomed a baby girl into the world two weeks ago and is taking some time away from the world of starfish, fruit bowls, and gourds. Speaking of which, this break is a perfect opportunity for all of us to make sure our seasonal gourd display is up to date now that fall is here. We will see you soon!
Catalog Living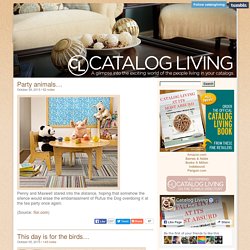 The Economy and the Economics of Everyday Life - Economix Blog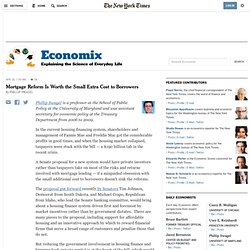 Even those among us who are doing the best can use a little help now and then. For the year 2011, the Internal Revenue Service reports, there were 30,604 tax returns filed that showed adjusted gross income of at least $5 million. Of those, 117, or 0.38 percent, reported that the income included unemployment compensation. That ratio turns out to be the lowest in three years. In 2010, 143, or 0.50 percent, of the 28,791 returns showing income of at least $5 million included unemployment compensation. In 2009, the figures were 92, or 0.40 percent, of 23,026 returns; in 2008, 99, or 0.28 percent, of 34,870 returns.
By Ken Levine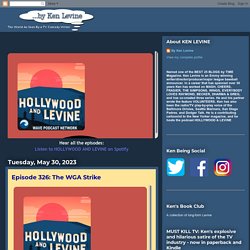 Happy Friday Question Day. In light of the HIMYM series finale, Charles H. Bryan asks: Do you think it's time that if a long running show hits a voluntarily final episode that maybe it should just be a regular episode (unless there's a really solid finale idea)?
The Verge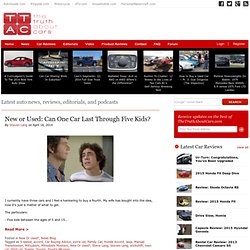 New Car Reviews, Ratings & Pricing, Auto News for New Models
By Steven Lang on April 18, 2014 I currently have three cars and I feel a hankering to buy a fourth. My wife has bought into the idea, now it's just a matter of what to get. The particulars: - Five kids between the ages of 5 and 15…