Wordwide games examples
Livebooks, Authors and Illustrators | Magic Town
California pre-K math standards
IXL's pre-K skills will be aligned to the 2008 California Preschool Learning Foundations soon! Until then, you can view a complete list of pre-K standards below. Standards are in black and IXL math skills are in blue.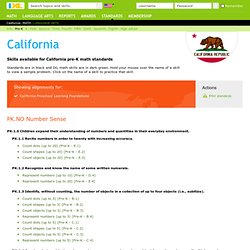 Reader Rabbit series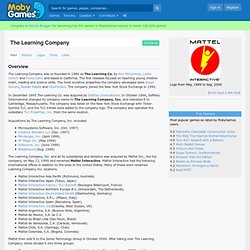 Overview The Learning Company was co-founded in 1980 as The Learning Co. by Ann McCormick , Leslie Grimm and Frona Kahn and based in California. The first releases focused on teaching young children math, reading and science skills. The most lucrative properties the company developed were Super Solvers , Reader Rabbit and ClueFinders . The company joined the New York Stock Exchange in 1992. In December 1995 The Learning Co. was acquired by SoftKey International .
The Learning Company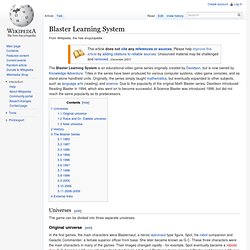 The Blaster Learning System is an educational video game series originally created by Davidson , but is now owned by Knowledge Adventure . Titles in the series have been produced for various computer systems, video game consoles, and as stand-alone handheld units. Originally, the series simply taught mathematics , but eventually expanded to other subjects, such as language arts (reading) and science .
Blaster Learning System
Knowledge Adventure, Inc. is an American maker of educational software including the Adiboo and JumpStart series of grade-based and subject-based titles, such as My First Encyclopedia. It was established in the late 1980s in Los Angeles, then later merged with another large education software firm, Davidson & Associates during the late 1990s. Davidson & Associates is well-known with its line-up of Math Blaster related games, as well as developing educational software for Fisher-Price , plus it is well-known with its purchase of Blizzard Entertainment in the mid 1990s, the maker of Warcraft , StarCraft and Diablo . Until 1994, KA (their slogan in the early years is "Have fun, Get smart" and their current slogan is "Discover.Learn. Excel") had created DOS games, including Space Adventure , Imax's Speed , Undersea Adventure (often bundled on the same CD-ROM), 3D Dinosaur Adventure, Kid's Zoo: A Baby Animal Adventure , and 3D Body Adventure .
Knowledge Adventure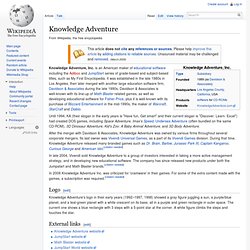 Learnalot
Learnalot Ltd is a British limited company developing and maintaining game based learning (GBL) technologies. Learnalot hosts and develops the 'Learnalot portal' which specialises in mathematics for 11–16 year olds. Formed in Burscough in Lancashire in 2009, the company launched its educational portal at the annual BETT show at Olympia in London in January 2011. [ 1 ] The company mission statement says it engages young learners by fusing education with existing interests in popular culture and video games.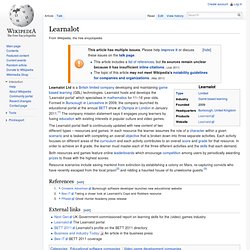 This landmark report sets out how the UK can be transformed into the world's leading talent hub for video games and visual effects. At over £2 billion in global sales, the UK's video games sector is bigger than either its film or music industries, and visual effects, the fastest growing component of the UK's film industry, grew at an explosive 16.8 per cent between 2006 and 2008. High-tech, knowledge-intensive sectors and, in the case of video games, major generators of intellectual property, these industries have all the attributes the UK needs to succeed in the 21st century. Yet, the sad truth is that we are already starting to lose our cutting edge: in just two years, it seems the UK's video games industry has dipped from third to sixth place in the global development rankings.
Next Gen.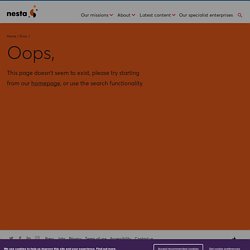 Обучающая игра
Cumulative Results Report Student: Teacher: Caryle
Looney Tunes Phonics
Learnalot.com | Game-based learning resources for KS3 maths