Wordwide games examples
Livebooks, Authors and Illustrators | Magic Town. Arcademic Skill Builders: Online Educational Games. IXL. California pre-K math standards. Reader Rabbit series. The Learning Company. Overview The Learning Company was co-founded in 1980 as The Learning Co. by Ann McCormick, Leslie Grimm and Frona Kahn and based in California.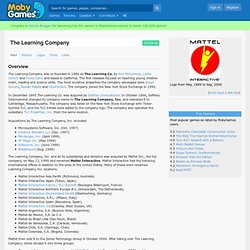 The first releases focused on teaching young children math, reading and science skills. The most lucrative properties the company developed were Super Solvers, Reader Rabbit and ClueFinders. The company joined the New York Stock Exchange in 1992. In December 1995 The Learning Co. was acquired by SoftKey International. Blaster Learning System. The Blaster Learning System is an educational video game series originally created by Davidson, but is now owned by Knowledge Adventure.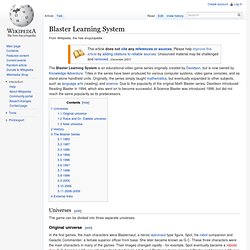 Titles in the series have been produced for various computer systems, video game consoles, and as stand-alone handheld units. Originally, the series simply taught mathematics, but eventually expanded to other subjects, such as language arts (reading) and science. Knowledge Adventure. In late 2004, Vivendi sold Knowledge Adventure to a group of investors interested in taking a more active management strategy, and in developing new educational software.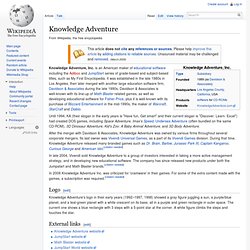 The company has since released new products under both the Jumpstart and Math Blaster brands. [citation needed] In 2008 Knowledge Adventure Inc. was criticized for 'cramware' in their games. For some of the extra content made with the games, a subscription was required. [citation needed] Educational Games – Free Online Learning Games for Kids – Knowledge Adventure. Learnalot. Learnalot Ltd is a British limited company developing and maintaining game based learning (GBL) technologies.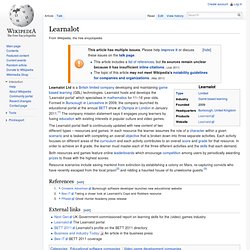 Learnalot hosts and develops the 'Learnalot portal' which specialises in mathematics for 11–16 year olds. Formed in Burscough in Lancashire in 2009, the company launched its educational portal at the annual BETT show at Olympia in London in January 2011.[1] The company mission statement says it engages young learners by fusing education with existing interests in popular culture and video games. Next Gen. Обучающая игра. Looney Tunes Phonics.
Cumulative Results Report Student: Teacher: Caryle Date/Time: 05/20/2010 10:30 AM.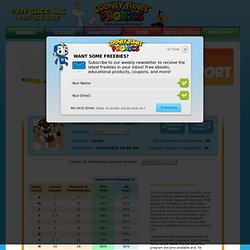 Learnalot.com | Game-based learning resources for KS3 maths.
---