Google +
Inside Google+ — How the Search Giant Plans to Go Social | Epicenter  Google, the world's largest search company, is formally making its pitch to become a major force in social networking.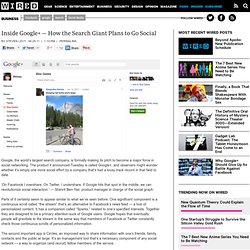 The product it announced Tuesday is called Google+, and observers might wonder whether it's simply one more social effort by a company that's had a lousy track record in that field to date. 'On Facebook I overshare. On Twitter, I undershare. If Google hits that spot in the middle, we can revolutionize social interaction.' — Shimrit Ben-Yair, product manager in charge of the social graph.
Parts of it certainly seem to appear similar to what we've seen before. Introducing the Google+ project: Real-life sharing, rethought for the web. Update: For our international readers, this post is also available in French, German, Italian, Japanese, Portuguese, Russian and Spanish. - Ed.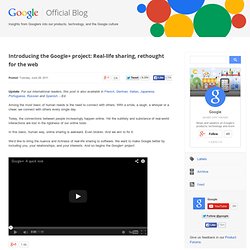 Among the most basic of human needs is the need to connect with others. With a smile, a laugh, a whisper or a cheer, we connect with others every single day. Today, the connections between people increasingly happen online. Yet the subtlety and substance of real-world interactions are lost in the rigidness of our online tools. In this basic, human way, online sharing is awkward. What does Google+ Mean for Schools? - Apps User Group. Google recently announced the launch of their new socially-oriented group of services called Google+.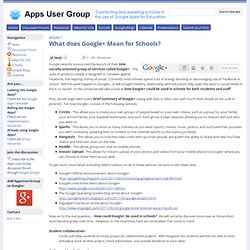 The suite of products clearly is designed to compete against Facebook, the reigning champ of social. Currently most schools spend a lot of energy blocking or discouraging use of Facebook in school. Circle Hack Displays Your Facebook Friends in Circles Like Google+
---