Art & Design
Art TV. Explore. Featured theme One of the five pillars of Islam central to Muslim belief, Hajj is the pilgrimage to Mecca that every Muslim must make at least once in their lifetime if they are able.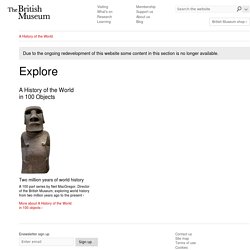 The Hajj virtual project presents highlights from the 2012 exhibition, 'Hajj: journey to the heart of Islam', and other fascinating objects for those who were unable to attend the exhibition, want to revisit some of its star objects, or want to learn more about Hajj. Explore Hajj.
Design
Museos Mexico. Guggenheim Collection. Édouard Manet, Before the Mirror (Devant la glace), 1876.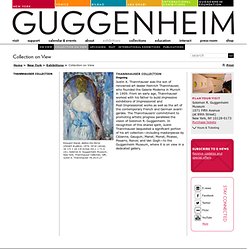 Oil on canvas, 36 1/4 × 28 1/8 inches (92.1 × 71.4 cm). Solomon R. Guggenheim Museum, New York, Thannhauser Collection, Gift, Justin K. Victoria and Albert Museum. 1000s Of Museums Online-USA- John Wilmerding Collection | 14. Martin Johnson Heade (1819-1904), Still Life with Roses, Lilies, and Forget-Me-Nots in a Glass Vase, 1869, oil on canvas, John Wilmerding Collection The dramatic composition of the white lilies against the dark background creates an ominous, almost surreal mood, not unlike that found in Heade's pictures of thunderstorms from the same period.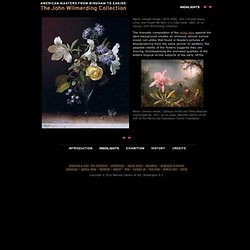 In addition, the palpable vitality of the flowers suggests they are moving, foreshadowing the animated qualities of the artist's tropical orchid subjects of the early 1870s. Martin Johnson Heade, Cattleya Orchid and Three Brazilian Hummingbirds, 1871, oil on wood, National Gallery of Art, Gift of The Morris and Gwendolyn Cafritz Foundation. Historia del arte. Curso Acceso Mayores 25 años. UNED (275px x 275px) En este curso encontrará una serie de animaciones multimedia y otros elementos gráficos que le ayudarán a superar esta asignatura.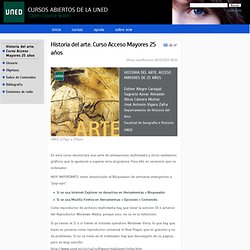 Para ello es necesario que su ordenador. Art Project by Google. Musée d'Orsay. Aller au contenu Œuvres commentées Voir la liste des peintures Voir la liste des sculptures Voir la liste des objets d'art Voir la liste des photographies.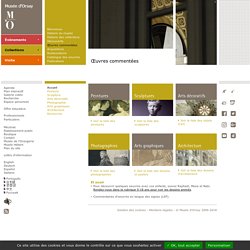 ---