Dogs
25 Cute GIFs of Dogs That Are So Lovey-Dovey You'll Weep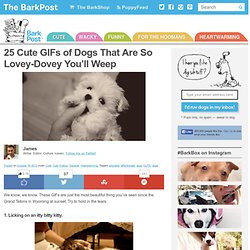 James Writer. Editor. Culture maven.
These 23 Puppies Snuggling With Their Favorite Stuffed Animals Will Definitely Brighten Your Day!
▶ Siberian Husky Dog Plays In A Giant Pile Of Leaves
16 Dogs Who Are Bigger Than Their Owners | The BarkPost
Guys. These dogs are huge. Click on the pics to view the image source. 1.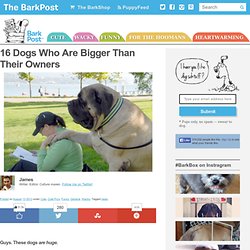 Cute Dog GIFS | BarkPost
This Could Help Your Day: A Puppy in a Bowl
Breed Info - JustPuppies.net
your iphone 5 arrived
My Pet Mushroom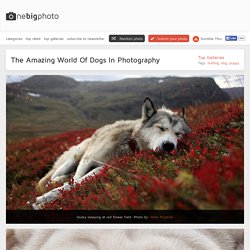 Husky sleeping at red flower field. Photo by: Peter Przybille Do you love my wrinkles? Shar Pei close-up. Photo by: Tim Flach Beautiful blue eyed Weimaraner puppy.
The Amazing World Of Dogs In Photography
20 Reasons Why Dogs Are Man's Best Friend
15 Dogs Who Don't Know They're Big | FB TroublemakersFB Troublemakers
181043_451496551590242_1455554038_n.jpg (Imagem JPEG, 720x535 pixéis)
Cesar Millan | Dog Training DVDs, Books, Dog Supplies. Articles & Video Tutorials
The difference between dogs and cats :-)
Huge dogs - Quick Bulletin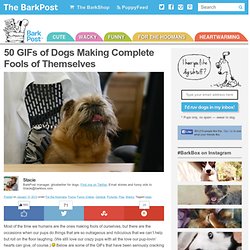 50 Funny Dog GIFs | The BarkPost
BarkPost manager, ghostwriter for dogs. Find me on Twitter. Posted on January 31 2013 under General, Pictures.
labrador-puppy-11-weeks.jpg (Imagem JPEG, 2769x2476 pixéis) - Dimensão/Escala (22%)
Piglet-raised-by-dachshund - Cute - SmirkingLoon.com
Ready for a Walk
iRPf9WIGfXCdi.gif (Imagem GIF, 240x180 pixéis)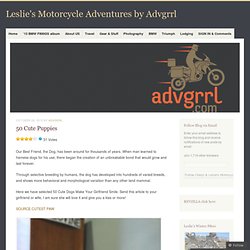 50 Cute Puppies | Cheryl & Leslie's
2012 has been an interesting year...Leslie got a new job and is now working for BC Transplant as an Organ Donation Coordinator and Organ Donation Specialist. Cheryl continues to do well in her police career and we got engaged. Wedding will be next August 2013. More info please read below. Cheryl and I met in 1997 in Bellingham, Washington.
Made You Smile « House of 34
Smiling Dogs
Useful Dog Tricks
Most Beautiful Dogs Photos On Stumbleupon | Animal Pics - Exotic and Rare Animals
Let's Take A Minute To Appreciate Our Dogs
bDdST.jpg (Imagem JPEG, 642x458 pixéis)
If you're a dog lover, you've got to check out the photography of 17-year-old photographer Jessica Trinh. Her two main photo subjects are her two dogs: a Golden Retriever named Chuppy and an Australian Shepherd named Daisy. Over the past few years, Trinh has captured hundreds of beautiful and creative portraits of her furry happy-go-lucky friends, aided by her keen eye for spotting gorgeous lighting and happy expressions. We dare you not to smile as you look through the images in this post. Trinh writes,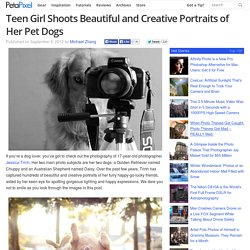 Teen Girl Shoots Beautiful and Creative Portraits of Her Pet Dogs
May-11-2012-21-01-30-fdvdfbv.jpeg (Imagem JPEG, 700x1047 pixéis) - Dimensão/Escala (53%)
15 Dogs and Their Teddy Bears
ss-091103-animal-friends-12.ss_full.jpg (Imagem JPEG, 1200x796 pixéis) - Dimensão/Escala (70
BREKEND is wettelijk verplicht om toestemming te vragen voor het gebruik van cookies en bezoekers te informeren over het gebruik daarvan op de site. BREKEND gebruikt cookies onder meer om anonieme webstatistieken te verzamelen, pagina's deelbaar te maken via sociale media en advertenties te kunnen tonen. Klik op de "Accepteer cookies" knop om deze cookies te accepteren en dit bericht niet meer te zien. Accepteer cookies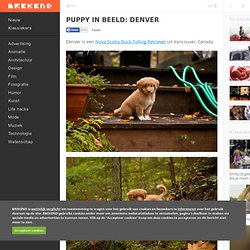 Puppy in beeld: Denver
Great collection by Seth Casteel Award-winning photographer Seth Casteel has been featured on GOOD MORNING AMERICA, EXTRA, CNN WORLD REPORT, THE TODAY SHOW, JEOPARDY! and in TIME Magazine.
Funny Underwater Dog Pictures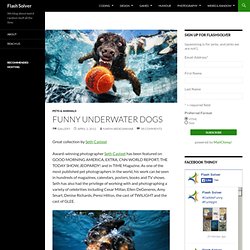 Happy Dog
big dog + small dog
Dog Tucks Himself Into Bed *ORIGINAL VIDEO*
Norman Rides a Bike
1st meeting baby+ dog
Puppy Playing with mirror
rescued dogs experience sunlight and grass 1st time
monkey playing with a puppy
dog relaxes in bath
puppy-love
funny dogs
Doggies Before And After
60 Examples of Dog Photography
dog+ cat
The Daily Puppy
20 Pictures Of Puppies That Will Melt Your Heart With Happiness | funbazaar.com - Nightly
border-collie-puppy
16 Pics Sleeping Puppies
puppies asleep
puppy
50 Cute Puppies
mommy dog has ducklings
Giant Dogs