Blogging (News and Tips)
The Basics of Blogging and Online Publishing
Is Writing About Books Bad for Reading Books?
This blog is called "Technology and Learning" - but maybe the word "Books" should also appear in the title. I write about books because I live so much in my head, and the books that I read form the mental scaffolding of my life. Some people learn by doing, I learn by reading (and writing).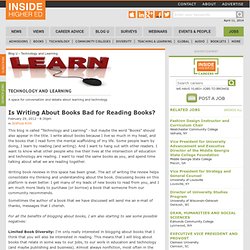 Liz Borod Wright, a freelance writer based in New York City, runs the popular travel blog, Travelogged. She is also a social media consultant and an adjunct for social media at Columbia Journalism School's continuing education program. When it comes to building an audience and driving traffic, bloggers are turning to social media with record results. Instead of relying on organic search or (gasp) IRL friends, successful bloggers know they have to develop a following on key social networks as a way to promote their brands and ultimately get more clicks.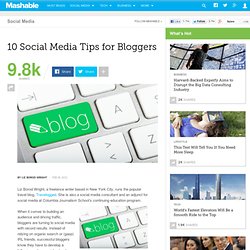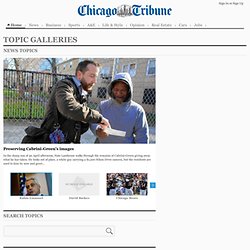 Play on! Lt. Dunbar would love the ends of modern college or pro basketball games. Dunbar, no first name given, is a U.S. Army airman in Joseph Heller's 1961 novel "Catch 22" who believes that the key to prolonging life is to be as bored as possible at all... Debate grows in community associations over concealed weapons