Blogging (News and Tips)
The Basics of Blogging and Online Publishing. Is Writing About Books Bad for Reading Books? This blog is called "Technology and Learning" - but maybe the word "Books" should also appear in the title.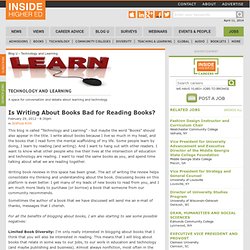 I write about books because I live so much in my head, and the books that I read form the mental scaffolding of my life. Some people learn by doing, I learn by reading (and writing). 10 Social Media Tips for Bloggers. Liz Borod Wright, a freelance writer based in New York City, runs the popular travel blog, Travelogged.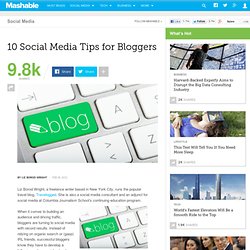 She is also a social media consultant and an adjunct for social media at Columbia Journalism School's continuing education program. When it comes to building an audience and driving traffic, bloggers are turning to social media with record results. Instead of relying on organic search or (gasp) IRL friends, successful bloggers know they have to develop a following on key social networks as a way to promote their brands and ultimately get more clicks.
Judge: Blogger not a reporter, must turn over information. Preserving Cabrini-Green's images In the sharp sun of an April afternoon, Nate Lanthrum walks through the remains of Cabrini-Green giving away what he has taken.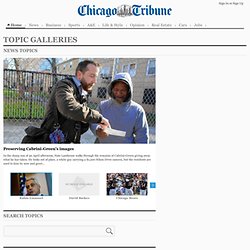 He looks out of place, a white guy carrying a $1,500 Nikon D700 camera, but the residents are used to him by now and greet... Blackhawks thrilled to have Brent Seabrook back Starting with Game 6 Sunday, Brent Seabrook's timeout will be over and the defenseman will be back on the ice — so long as he promises to play nice. The Blackhawks have done pretty well in Seabrook's absence, winning all three games the NHL...
---