Plan
Projektarbetsmetodik Introduktionsföreläsning OH-bilder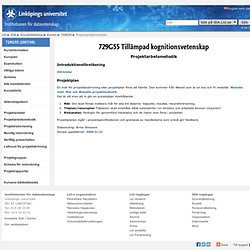 729G55 > Projektarbetsmetodik
OOP - Projekt intro - "Google Dokument"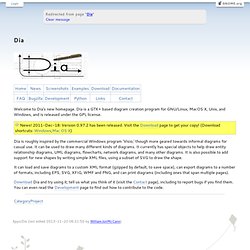 Welcome to Dia's new homepage. Dia is a GTK+ based diagram creation program for GNU/Linux, MacOS X, Unix, and Windows, and is released under the GPL license. Dia is roughly inspired by the commercial Windows program 'Visio,' though more geared towards informal diagrams for casual use. It can be used to draw many different kinds of diagrams.
You are using an older version of Internet Explorer (7 or earlier) that is no longer supported by Lucidchart. This browser is unable to run modern web applications such as Lucidchart well. As a result, we suggest upgrading to a more recent version of Internet Explorer or selecting another browser. There is a free upgrade to the latest version of Internet Explorer . However, you have other options that will improve your experience on Lucidchart and elsewhere on the web.
Untitled Document: LucidChart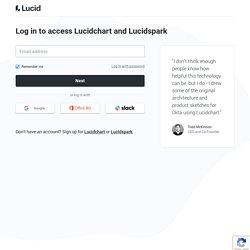 Dashboard - Free Agile Project Management - Gravity
1. Scheduling Tips You can accurately plan in detail only for nearby tasks . Notice how in Figure 1 I only planned for iterations 1 & 2 in detail, I can schedule in detail several weeks ahead but not several months, and only did a high-level scheduling for future iterations. Figure 2 shows how my schedule has evolved by the fifth iteration, I'm doing just in time (JIT) planning. At the end of the project I have an accurate, detailed plan, as shown in Figure 3 .
Agile Project Planning Tips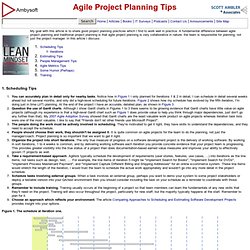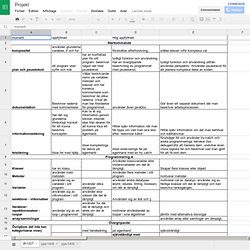 Um die Screenreader-Unterstützung zu aktivieren, drücken Sie ALT + UMSCHALT + `. Weitere Informationen zu Tastaturkürzeln sehen Sie, wenn Sie STRG + / drücken. Wir empfehlen, als Browser Google Chrome mit der Erweiterung ChromeVox zu verwenden.
Projekt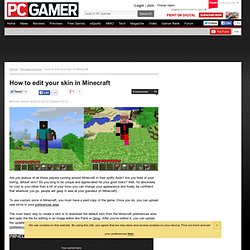 Are you jealous of all those players running around Minecraft in their spiffy duds? Are you tired of your boring, default skin? Do you long to be unique and appreciated for your good looks? Well, for absolutely no cost to you–other than a bit of your time–you can change your appearance and finally be confident that wherever you go, people will gasp in awe at your grandeur (in Minecraft). To use custom skins in Minecraft, you must have a paid copy of the game. Once you do, you can upload new skins in your preferences area .
How to edit your skin in Minecraft
Developers
paven's dtr1208 Bookmarks on Delicious
Java Firefox Extension
Java Firefox Extension [[glossary definition:=A Firefox 0.9 or 1.x extension that demonstrates how you can use Java inside a Firefox extension. We have used this technique in our Piggy Bank extension.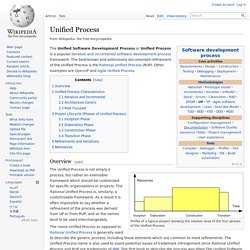 Unified Process
The Unified Software Development Process or Unified Process is a popular iterative and incremental software development process framework. The best-known and extensively documented refinement of the Unified Process is the Rational Unified Process (RUP). Profile of a typical project showing the relative sizes of the four phases of the Unified Process. [ edit ] Overview