Arts
Retour sur... Paul Cadmus Paul Cadmus, né le 17 décembre 1904 à New York et décédé le 12 décembre 1999 à Weston dans le Connecticut est un peintre, pastelliste et dessinateur américain. Pour son œuvre peinte, son style peut être qualifié de Réalisme fantastique.
Cadmus Paul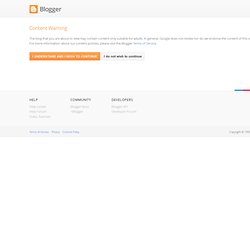 Paul Cadmus - Beauty's all Things B
Cadmus, to our enormous benefit, understands that beauty is bodies, brains, buttocks, bathtubs, bicycles, Bach, bravado and bad behaviour; beauty's all things B. (Steven Jenkins) Luigi Lucioni, Portrait of Paul Cadmus, 1928 Paul Cadmus (1904-1999) was born in New York City into a family of commercial artists.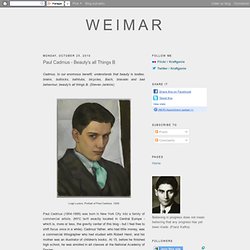 arts >> Cadmus, Paul
Cadmus, Paul (1904-1999) American painter Paul Cadmus is best known for the satiric innocence of his frequently censored paintings of burly men in skin-tight clothes and curvaceous women in provocative poses, but he also created works that celebrate same-sex domesticity. Born in New York City on December 17, 1904 into a family of commercial artists, Cadmus studied at the National Academy of Design and the Arts Students League.
Roger Chomeaux, dit "Chomo"
Cromo | Rouillac
Pour aller plus loin À Découvrir http://www.chomo.fr : Le site internet consacré à l'artiste par ses amis et sa famille, avec de nombreuses vidéos et enregistrement sonores inédits mettant en scène l'ermite de Fontainebleau. À Regarder Martin WALLACE, « Journey into the outside » , Nova Inch Films, diffusé sur Chanel (Royaume-Uni), 52 minutes, 1999.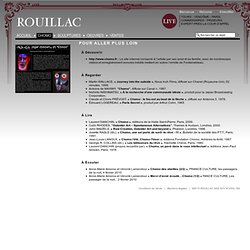 Chaîne de geiss48
animula vagula
Les Excentriques - Arthur Cravan Georges Darien Albert Paraz Jacques Rigaut Baron Corvo Oscar Wilde...
Le Poignard Subtil
In girum imus nocte et consumimur igni