Every
Listen to jazz and rain sounds - JazzAndRain.com
Cześć!!! Minęło trochę czasu odkąd się ostatni raz "widzieliśmy". Mam nadzieję, że się za mną stęskniliście! Dni w kalendarzu mijają nieubłaganie szybko. W powietrzu czuć wiosnę.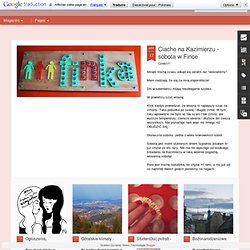 Krakowskie ścieżki smaku
nieco inny
Odwrócone graffiti Napisane przez zielonysmokk w ART Tess Jakubec, to artystka mieszkająca i studiująca w Vancouver w Kanadzie.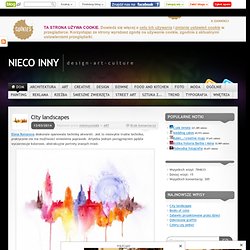 DECLARATION OF ROMANTIC INTENT To reveal the extent of one's attraction. UNSOLICITED FEEDBACK To express an opinion or insight. OBSERVANCE OF HOLIDAY To celebrate an annual event. AIRING OF GRIEVANCE To communicate a problem or issue. FORMAL APOLOGY To express remorse (heartfelt or forced).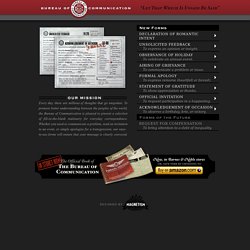 Na wstępie zaznaczę, że nie mam zamiaru obrażać uczuć religijnych. Chodzi mi wyłącznie o skojarzenie, które nasunęło mi się, gdy pod pewnym kątem patrzyłem na kościół. Otóż: Ojciec Święty wygląda jakby przeganiał gołębia z latarni… Ciekawe gdzie jest "Sklepik-1″?
Mroczne Kalesony Adam'a Fidusiewicz'a. Oficjalny blog.
TAKE ME
HUH.
Listen: Jamie xx - Girl 2 hours ago · music · 0 Comments · 338 Views Having originally been unveiled on James Blake's BBC Radio 1 residency as a track called "Bloke" by an unknown artist called "Simon Tallywhacker", it has now been confirmed that the song is in fact "Girl" by Jamie xx. The track will feature on the musician's upcoming 12" as a flip-side... Video: LET US ROAM: Art Saari yesterday · culture · 0 Comments · 532 Views Here is the second installment in Leica and Helio Collective's Let Us Roam video series featuring professional skateboarder and photographer Arto Saari. The beautifully shot 5-minute short film tells us about Saari's transition from a directionless teenager in Finland to discovering... Lily Allen Bonus Tracks Leak Online yesterday · music · 0 Comments · 818 Views A Soundcloud user called "SheezusWept" has leaked what appear to be bonus tracks from Lily Allen's upcoming album Sheezus.