Computers Devices
Brewing beer at home really isn't all that hard — so long as you have all the right equipment, and just a little bit of patience. But with all the brewing kits available out there, how do you know when you've picked the right one? With the HopBox Home-Brewing Kit, you get everything you need to brew, all housed in a stylish wooden crate with storage for every last tool you'll need. In addition to the handcrafted box (built from responsibly-sourced pine) you get a three-gallon carboy, a hydrometer, a syphon, a funnel, a stopper, an airlock, a thermometer, a cleaning brush, tubing, and more. And with a recipe book, a set of complete instructions, and a brewer's log, all you need to do is supply the ingredients before you're making great beer fit to share with friends.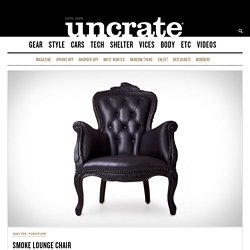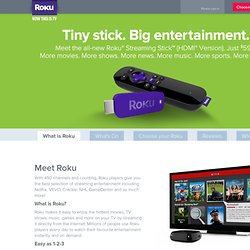 With 450 channels and counting, Roku players give you the best selection of streaming entertainment including Netflix, VEVO, Crackle, NHL GameCenter and so much more! What is Roku? Roku makes it easy to enjoy the hottest movies, TV shows, music, games and more on your TV by streaming it directly from the Internet.
WorkEZ Series - WorkEZ
10+ Best Google Chrome Apps to get you organized
Guys do you wanna increase your productivity both online and offline? Here is google store bringing some more brilliant applications every day to help us get more organised.I can assure you one thing these apps will surely help you in getting organised . Have a quick look at these following apps and make your life easy: 1.Todo.ly Todo.ly lets you divide your tasks into sub tasks and gives you an option to prioritise your tasks which increases your productivity. This app comes with filters to set your priority work to be done. 3.Quick Note Quick note helps you to make a quick note of anything which will remind you doing day to day things.