Other design stuff
WDTVHubGen - Adds Metadata, thumbnail... a processor for getting metadata and thumbs for a wdtv live hub. processes both movies and tv shows, supports many languages and uses themoviedb.org, tvdb.org release: WDTVHubGen.v.2.3.0.1 - Jan 5, 2014 v2.2.3.0.1 fixed a display bug that wasn't showing the details window correctly. fixed the autoupdate notification, you must download this versio... DNNSimpleArticle A simple DotNetNuke articles module. Allows you to create and maintain articles and displays them in a simple paged list.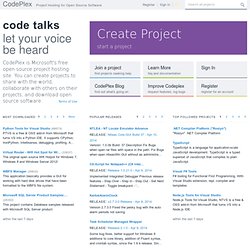 Open Source Project Hosting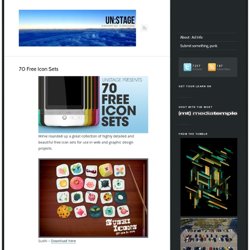 We've rounded up a great collection of highly detailed and beautiful free icon sets for use in web and graphic design projects. Sushi – Download here Playground – Download here
In my past experience, and in helping others to learn Java I have found that the actual language part isn't the real problem. The biggest challenge I encountered, and noticed in others years later, is learning how to think in an Object Oriented way. You really need to learn how to think this way before you code in an OO way. The problem with that is that it is very hard to learn how to think OO without doing some programming. So if you really want to learn to program just pick a language that has a lot of community support and freely available information and start plugging away at it.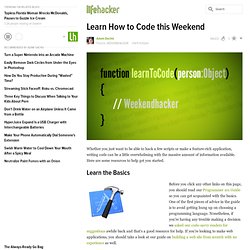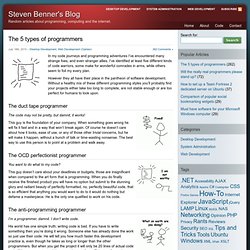 In my code journeys and programming adventures I've encountered many strange foes, and even stranger allies. I've identified at least five different kinds of code warriors, some make for wonderful comrades in arms, while others seem to foil my every plan. However they all have their place in the pantheon of software development.
Tutorial to remove objects (or people) and restore the portion of the background they hide in a photo with the Resynthesizer plugin. An impressive video has been posted on Youtube to show how, with Photoshop, it is possible to delete objects in an image automatically, without any design work. The same can be done with The Gimp in fact and for longer (it is not impossible that the same algorithm has been reused). This plugin "re-synthesizes" the background" and rebuilds it from same elements on the photo. It can thus reconstruct the sky, lawn, or even more complex views, from a sample taken from the image.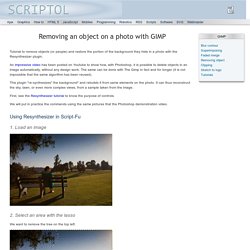 Advertisement When it comes to icons, web designers and graphic artists have an excellent opportunity to showcase their craft, prove their experience and explore their creativity. A sweet, nice icon set is a perfect showcase of designer's work and a powerful instrument to build up your reputation online.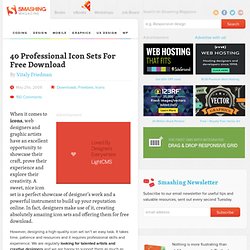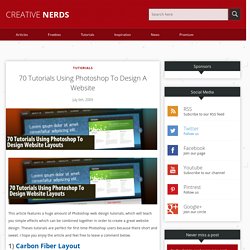 This article features a huge amount of Photoshop web design tutorials, which will teach you simple effects which can be combined together in order to create a great website design. Theses tutorials are perfect for first time Photoshop users because there short and sweet. I hope you enjoy the article and feel free to leave a comment below. you'll learn how to make this sleek layout with a carbon fiber background that would look great as a landing page for a website. 2) Design Studio Layout In this tutorial you will learn how to make a layout for your design studio website.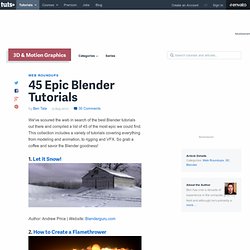 Cgtuts+ 3D Models and Materials Advertise Here