(O)utils pour Windows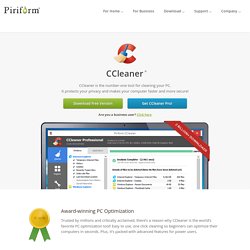 CCleaner Optimization and Cleaning CCleaner is the number-one tool for cleaning your Windows PC. It protects your privacy online and makes your computer faster and more secure.
Project Information About this project: This is the cron4win project ("wincron") This project was registered on SourceForge.net on Jun 2, 2010, and is described by the project team as follows: cron4win is going to be a windows service written in C to execute some code, or perhaps even run a process, at certain times or at intervals. About SourceForge.net:
WinCron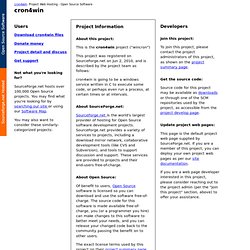 VisualCron is an automation tool and task scheduler for Windows. VisualCron provides advanced file/script execution, file transfer (FTP/FTPS/SFTP/SSH/HTTP), email, archiving (7z/zip/tar/gzip), XML handling, Active directory tasks, encryption (PGP), desktop macro recording, send/receive emails, system control (Hibernate,Standby,Restart,Logoff), SQL execution and monitoring are standard functions of VisualCron. Above all, the interface of VisualCron is very easy to use.
VisualCron - advanced task scheduler and automation tool for Win