The Hunger Games
I love The Hunger Games. If you haven't read it yet, you should. HIGHLY RECOMMEND IT. Jan 30
Drop your files here After you sign in your upload will start. T.T.L. - Deep Shadow (Vocal Version) Buy on iTunes Choose new image Released by:
▶ T.T.L. - Deep Shadow (Vocal Version) by ZEROKILLED MUSIC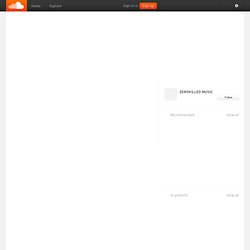 DEEP SHADOW (The Hunger Games - Trailer Soundtrack) | ZEROKILLED MUSIC | STORE
The Hunger Games | Free Trailers, Plot Synopsis, Photos, Cast and Crew | MTV Movies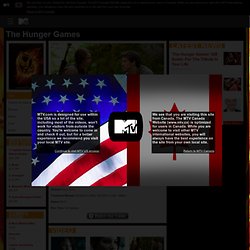 Win A Trip To The Premiere! Enter for a chance to win a 'Hunger Games' prize pack, including tickets for you and a friend to the red carpet premiere. 'Hunger Games' Full Trailer Debuts
Could you survive on your own, in the wild, with everyone out to make sure you don't live to see the morning? In the ruins of a place once known as North America, lies the nation of Panem, a shining Capitol surrounded by twelve outlying districts. The Capitol is harsh and cruel and keeps the districts in line by forcing them all to send one boy and one girl between the ages of twelve and eighteen to participate in the annual Hunger Games, a televised event where they must fight to the death. Sixteen-year-old Katniss Everdeen, who lives alone with her mother and younger sister, regards it as a death sentence when she steps forward to take her sister's place in the Games.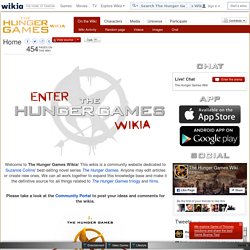 Shop The Hunger Games Movie Products Here - The NEW Hollywood Video
<div id="javascript-nag" class="notice"><p> Take full advantage of our site features by enabling JavaScript. <a href="http://www.etsy.com/ca/help/article/372">Learn more</a>. </p></div> Help Etsy Cart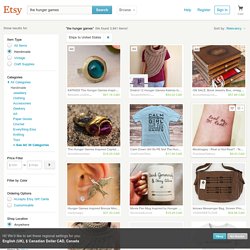 the hunger games on Etsy, a global handmade and vintage marketplace.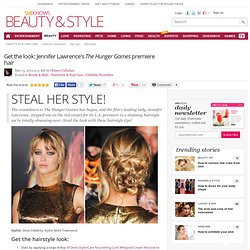 Get the look: Jennifer Lawrence's The Hunger Games premiere hair
The countdown to The Hunger Games has begun, and the film's leading lady, Jennifer Lawrence, stepped out on the red carpet for its L.A. premiere in a stunning hairstyle we're totally obsessing over. Steal the look with these hairstyle tips! Stylist: Dove Celebrity Stylist Mark Townsend Get the hairstyle look:
Mockingjay.net
I Am As Radiant As The Sun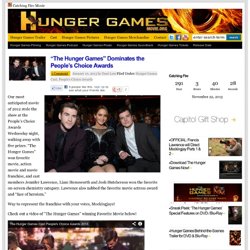 At first, fans were not all that excited about the blonde, shapely Jennifer Lawrence playing our beloved Katniss Everdeen. But after the "Hunger Games" movie release in March, there were no complaints to be heard. Unfortunately, our favorite heroine is still getting guff about her womanly figure. "In Hollywood, I'm obese. I'm considered a fat actress," states Lawrence in the December issue of "Elle" magazine. Jennifer has never been one to conform to Hollywood standards, but now that she has a huge fan base, comprised mostly of younger teens thanks to her role in the "Hunger Games," she wants to continue being a good role model for healthy self-image.
Hunger Games