The Hunger Games
I love The Hunger Games. If you haven't read it yet, you should. HIGHLY RECOMMEND IT.
Fictional Food. T.T.L. - Deep Shadow (Vocal Version) by ZEROKILLED MUSIC. DEEP SHADOW (The Hunger Games - Trailer Soundtrack) | ZEROKILLED MUSIC | STORE. The Hunger Games | Free Trailers, Plot Synopsis, Photos, Cast and Crew | MTV Movies. Win A Trip To The Premiere!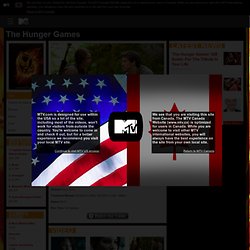 Enter for a chance to win a 'Hunger Games' prize pack, including tickets for you and a friend to the red carpet premiere. 'Hunger Games' Full Trailer Debuts. The Hunger Games Wiki. Shop The Hunger Games Movie Products Here - The NEW Hollywood Video. Fanfics. The hunger games on Etsy, a global handmade and vintage marketplace.
<div id="javascript-nag" class="notice"><p> Take full advantage of our site features by enabling JavaScript.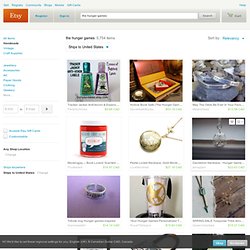 <a href=" more</a>. </p></div> Help. Get the look: Jennifer Lawrence's The Hunger Games premiere hair. The countdown to The Hunger Games has begun, and the film's leading lady, Jennifer Lawrence, stepped out on the red carpet for its L.A. premiere in a stunning hairstyle we're totally obsessing over.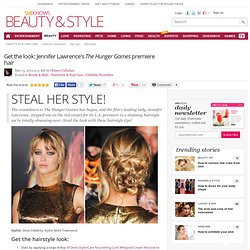 Steal the look with these hairstyle tips! Stylist: Dove Celebrity Stylist Mark Townsend Get the hairstyle look: Mockingjay.net. I Am As Radiant As The Sun. Hunger Games. Mockingjay.net – HungerGames.org | Hunger Games Movie News | HungerGamesMovie.com.
---