My Vain
If you are a mom on the go with long hair you HAVE TO try this.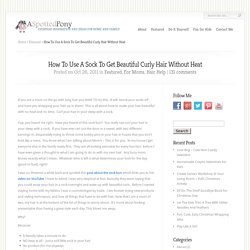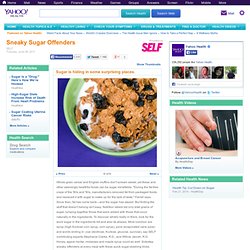 Whole-grain cereal and English muffins don't scream sweet, yet these and other seemingly healthful foods can be sugar minefields.
Sneaky Sugar Offenders
Illustration: Christopher Silas NealBy Ramona Emerson You know how vitamin C protects against colds? Actually, it doesn't.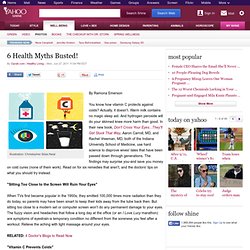 6 Health Myths Busted! - Healthy Living on Shine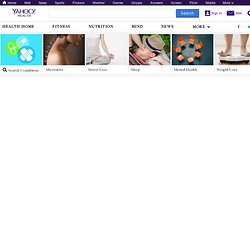 Photo: Thinkstock Think you're making a healthier choice when you reach for diet soda instead of a sugary soft drink?
Diet soda may be making you fat - Healthy Living on Shine
Needles and Sins (formerly Needled)'s Photostream
When talking about natural allergy relief, sometimes you hear more about the foods to avoid than about the ones you should be eating. For instance, about a third of people allergic to pollen deal with an added annoyance called oral allergy syndrome, meaning they experience generally mild symptoms of an itchy, tingly mouth, throat, or lips when they eat certain tree fruits or plants. Someone allergic to tree pollen may experience agitation from oral allergy syndrome when eating apples, cherries, plums, almonds, or walnuts.
Soothe Spring Allergies: 10 Food and Herb Fixes for Allergy Relief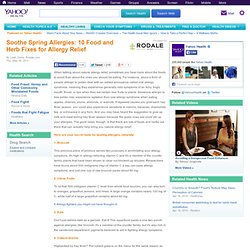 The secret to scoring a dancer's trim and toned shape is to work your muscles less than you're used to. Yep, you read that right. Dancers practice concentrated movements that function as deep sculpting tools to create long, lean muscles.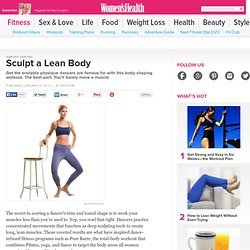 Sculpt a Lean Body
Side Chignon