My Vain
How To Use A Sock To Get Beautiful Curly Hair Without Heat. If you are a mom on the go with long hair you HAVE TO try this.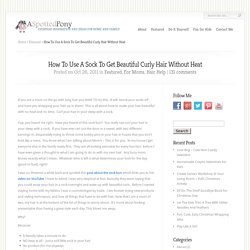 It will knock your socks off and have you wrapping your hair up in them! This is all about how to make your hair beautiful with no heat and no time. Curl your hair in your sleep with a sock. Sneaky Sugar Offenders. Whole-grain cereal and English muffins don't scream sweet, yet these and other seemingly healthful foods can be sugar minefields.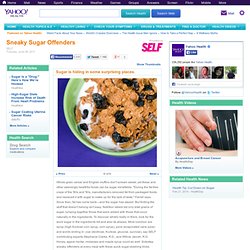 "During the fat-free craze of the '80s and '90s, manufacturers removed fat from packaged foods and replaced it with sugar to make up for the lack of taste," Farrell says. Since then, fat has come back—and the sugar has stayed. But finding the stuff that doesn't belong isn't easy. 6 Health Myths Busted! - Healthy Living on Shine. Illustration: Christopher Silas NealBy Ramona Emerson You know how vitamin C protects against colds?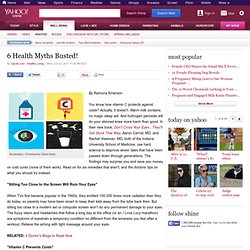 Actually, it doesn't. Diet soda may be making you fat - Healthy Living on Shine. Photo: ThinkstockThink you're making a healthier choice when you reach for diet soda instead of a sugary soft drink?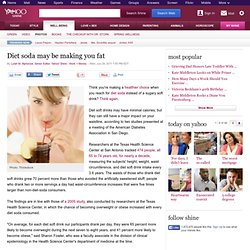 Think again. Diet soft drinks may have minimal calories, but they can still have a major impact on your waistline, according to two studies presented at a meeting of the American Diabetes Association in San Diego. Needles and Sins (formerly Needled)'s Photostream. Strange (But Useful) Human Tricks | Can You Believe This? Soothe Spring Allergies: 10 Food and Herb Fixes for Allergy Relief. When talking about natural allergy relief, sometimes you hear more about the foods to avoid than about the ones you should be eating.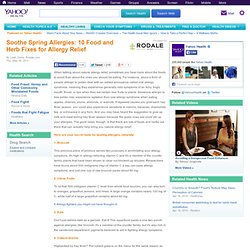 For instance, about a third of people allergic to pollen deal with an added annoyance called oral allergy syndrome, meaning they experience generally mild symptoms of an itchy, tingly mouth, throat, or lips when they eat certain tree fruits or plants. Someone allergic to tree pollen may experience agitation from oral allergy syndrome when eating apples, cherries, plums, almonds, or walnuts. Sculpt a Lean Body. The secret to scoring a dancer's trim and toned shape is to work your muscles less than you're used to.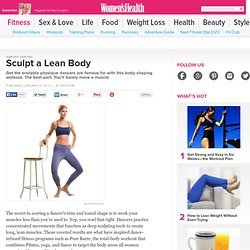 Yep, you read that right. Dancers practice concentrated movements that function as deep sculpting tools to create long, lean muscles. Triple Max Tons: Easy Holiday Hair. Side Chignon 1.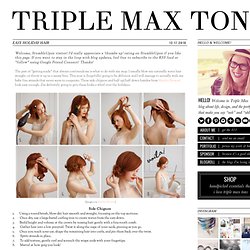 Using a round brush, blow-dry hair smooth and straight, focusing on the top sections. 2.
---