Cool
Unusual chromatic typewriter. I bet you didn't know something like this exists!! CutePanda.jpg (JPEG Image, 461x603 pixels) Be like Albert Einstein. What do you love? Beard Club Trailer. 2562.jpg (JPEG Image, 1200x557 pixels) - Scaled (98%) Life In The Analog Age - Single Mom. ADVANCED STYLE. A Very Clever Tattoo [PIC] 6 Life-Changing Uses for Binder Clips (That You Could've Easily Thought Of) from Look What I Found. Yes, it may seem like an ordinary binder clip.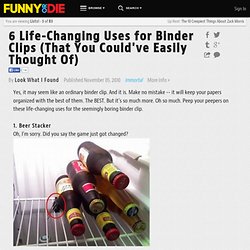 And it is. Make no mistake -- it will keep your papers organized with the best of them. The BEST. But it's so much more. Tatoo. ADVANCED STYLE. Two Bottles Wrap 5. 8-Bit vs. Reality:: Kidrobot's Blog, The KRonikle. Pendulum Waves. Listen: Samuel L. Jackson narrates "Go the Fuck to Sleep" Author Adam Mansbach, after repeated struggles to get his two-year-old daughter to fall asleep, once sent out a jokey Facebook post reading: "Look out for my forthcoming children's book, 'Go the Fuck to Sleep.'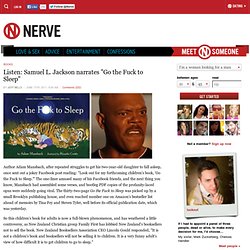 " The one-liner amused many of his Facebook friends, and the next thing you know, Mansbach had assembled some verses, and bootleg PDF copies of the profanity-laced opus were suddenly going viral. The thirty-two-page Go the Fuck to Sleep was picked up by a small Brooklyn publishing house, and even reached number one on Amazon's bestseller list ahead of memoirs by Tina Fey and Steven Tyler, well before its official publication date, which was yesterday.
| Ink Butter™ | Tattoo Culture and Art Daily. 10 Awesome Home Theaters.
---