Software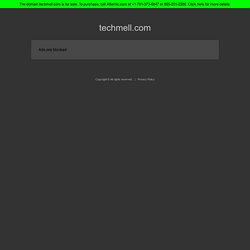 How To Change Windows 7 Logon Screen Background Image
Today everybody wants to differentiate their laptops, mobile phones and windows looks. To look different people are changing themes, wallpapers and desktop backgrounds and setting cool and different themes.
Top ten computer science teaching resources | Teacher Network Blog | Guardian Professional
Introduce your pupils to Play My Code and they'll be able to start developing their own games. Photograph: Getty When the Guardian Teacher Network asked me to exclusively reveal a list of my top 10 resources I found it really hard to narrow my choice down to just 10. But here it is – and if you think I have left any out then please do comment on the blog and add your suggestions or send me a message through Twitter @teknoteacher .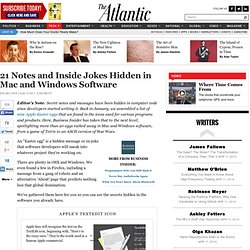 Editor's Note : Secret notes and messages have been hidden in computer code since developers started writing it. Back in January, we assembled a list of nine Apple Easter eggs that we found in the icons used for various programs and products. Here, Business Insider has taken that to the next level, spotlighting more than 20 eggs tucked away in Mac and Windows software, from a game of Tetris to an ASCII version of Star Wars . An "Easter egg" is a hidden message or in-joke that software developers will sneak into whatever project they're working on. There are plenty in OSX and Windows.
21 Notes and Inside Jokes Hidden in Mac and Windows Software - Dylan Love - Technology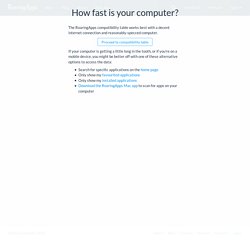 Click here to edit contents of this page. Click here to toggle editing of individual sections of the page (if possible). Watch headings for an "edit" link when available.
App Compatibility Table - RoaringApps
Mac OS X 10.7 Lion is right around the corner. Is your Mac ready? About a week and a half ago, Apple released the Golden Master version of Lion to Apple Developers.
Preparing Your Mac for Mac OS X Lion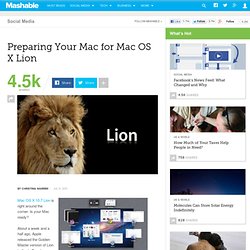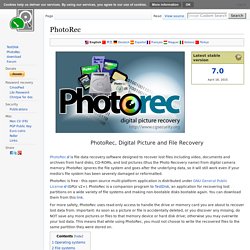 Latest stable version 6.13 Novembre 15, 2011 PhotoRec, Digital Picture and File Recovery PhotoRec is file data recovery software designed to recover lost files including video, documents and archives from hard disks, CD-ROMs, and lost pictures (thus the Photo Recovery name) from digital camera memory. PhotoRec ignores the file system and goes after the underlying data, so it will still work even if your media's file system has been severely damaged or reformatted. PhotoRec is free - this open source multi-platform application is distributed under GNU General Public License (GPLV v2+).