Socialnetworking
Apps represent the core building blocks of your Social Network. GROU.PS offers flexibility so you can pick and choose the Apps you need in a snap. It's entirely your choice whether to use one or many. Standard Apps include Newsfeed, People, Blogs, Forum, Wiki, Events, Funds, Subgroups, Files, and Links.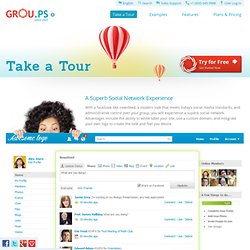 connects obsessively!
Thinking of College? Go to YouTube First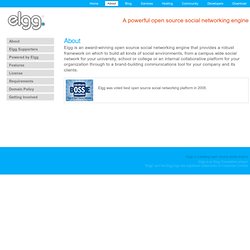 Elgg is an award-winning open source social networking engine that provides a robust framework on which to build all kinds of social environments, from a campus wide social network for your university, school or college or an internal collaborative platform for your organization through to a brand-building communications tool for your company and its clients. Elgg was voted best open source social networking platform in 2008.
About