Converter
FREE PDF Printer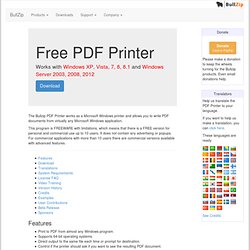 Works with Windows XP, Vista, 7, 8, 8.1 and Windows Server 2003, 2008, 2012 Download The Bullzip PDF Printer works as a Microsoft Windows printer and allows you to write PDF documents from virtually any Microsoft Windows application. This program is FREEWARE with limitations, which means that there is a FREE version for personal and commercial use up to 10 users. It does not contain any advertising or popups.
JigsawPuzz.com - Best place to kill some time while playing jigsaw puzzle games. Video Toolbox - the world's most advanced online video editor. We have created a web application that beats the feature set of many commercial products and just like ConvertFiles.com, it is available for free. OCR Online - advanced web-based optical character recognition (OCR) application capable of turning scanned paper documents and digital photographs into text files that you can edit and search for text. Audio Expert - online audio editor, converter and sound recorder. In just a few clicks you can convert, cut or merge audio files, edit their meta tags and record audio out of your input device.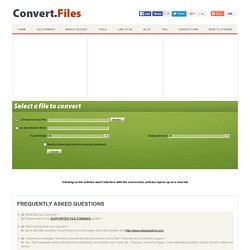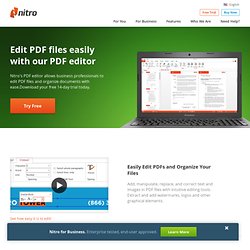 Easily Edit PDFs and Organize Your Files Add, manipulate, replace, and correct text and images in PDF files with intuitive editing tools. Extract and add watermarks, logos and other graphical elements.