Beauty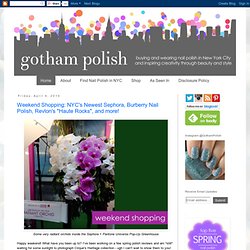 Product(s) in this post were provided for review. Read my full disclosure policy here. Glitter Off by OPI is a new, peel-able base coat that allows for the quick and easy removal of nail lacquer when applied beneath any glitter or dark nail color. Glitter Off provides a base for quick one-step removal and protects natural nails, while simultaneously making nail colors brighter. Glitter Off is designed to leave nails polish-free and stain-free in seconds, revealing a clean nail surface without the use of lacquer remover. [from the press release]
Gotham Polish
Hey everyone! I'm back with my favorites for 2013 and this time it's foundations. Now you all know how much I love foundations and am always trying out new ones. Pictured above are just a few from my collection, but these are the most used of this year. I am way behind in posting my favorites for 2013 but thank you all for your patience!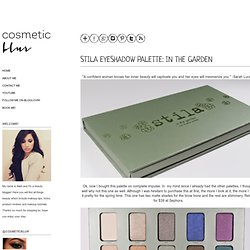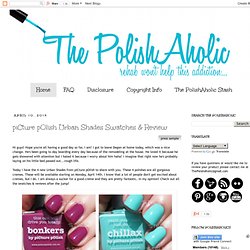 Hi guys! Today I have a totally non-polish post for ya! I've mentioned it a few times here and on other social media that we were getting the kitchen and living room remodeled at my house for the last couple of months. Along the way of the renovation I've been posting photos on Twitter and Instagram of the progress and a few people said they wanted to see the outcome so I thought I'd do a whole post of the process. I LOVE home renovation stuff, I was an interior design major back when I went to college...never ended up graduating, but I still love it.
Brand makeup and cosmetics | Luxury Parlor
Beauty Deals -- : Discount Salon Hair Care : Skin Care : Make Up
essie® - essie nail polish
8ty8Beauty Supply, Beauty supplies for less
Nail Polish & Nail Care Products | Julep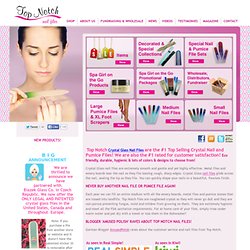 Top Notch Glass Nail Files
Crystal Glass nail files are extremely smooth and gentle and yet highly effective. Metal files and emery boards tear the nail as they file leaving rough, sharp edges. Crystal Glass nail files glide across the nail, sealing the tip as they file. You can quickly shape your nails to a beautiful, flawless finish.
Nail varnish - Nail Polish - Nail Varnish Tips - Ciaté