Manchester Evening News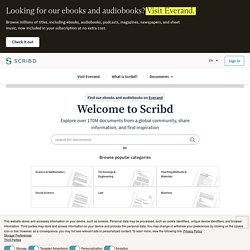 What do I get with my subscription? Your subscription enables you to read thousands of professionally published, popular books in a wide variety of genres on Scribd.com and on supported mobile devices. In addition, you will have full access to millions of user-contributed written works that have been published on Scribd like short stories and essays. How many books can I read each month? Read as much as you want, whenever you want. Scribd doesn't limit the number of books you can read.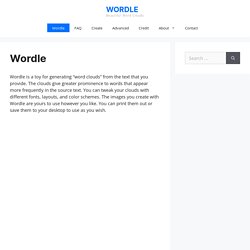 Wordle is a toy for generating "word clouds" from text that you provide. The clouds give greater prominence to words that appear more frequently in the source text. You can tweak your clouds with different fonts, layouts, and color schemes. The images you create with Wordle are yours to use however you like. You can print them out, or save them to the Wordle gallery to share with your friends.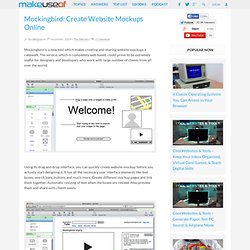 Mockingbird is a new tool which makes creating and sharing website mockups a cakewalk. The service, which is completely web based, could prove to be extremely useful for designers and developers who work with large number of clients from all over the world. Using its drag and drop interface, you can quickly create website mockup before you actually start designing it.
MocksUp: Easily Create & Share Mockups
Toolbar
Free Timeline - Create, store, print timelines absolutely free!