Architecture, design & visual art
Art. Yulia Brodskaya : Yulia Brodskaya. Amazing Paper Art By Yulia Brodskaya. EmailEmail Yulia Brodskaya (born in 1983, Moscow) is an artist and illustrator best known for her handmade elegant and detailed paper illustrations.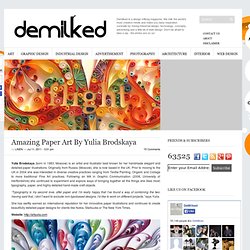 Originally from Russia (Moscow), she is now based in the UK. 290809053349.jpg (1393×1049) Photography. Photography. Cool photos. Graphic Design. Chineasy: Easier Way To Learn Chinese By Teacher Shao Lan Chinese is one of the most difficult languages to learn, especially for Westerners.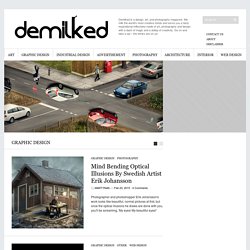 Luckily, London-based Chinese-language teacher Shao Lan invented Chinese character graphics called Chineasy that make learning Chinese more fun and intuitive. Everyday Objects Turned Into Delightful Alternative Reality By Illustrator Tineke Meirink.
---