Curious
No Pants Subway Ride 2014 (View on YouTube) | Subscribe to us on YouTube Created and Directed by Charlie Todd / Produced by: Deverge / Music by Tyler Walker On Sunday, January 12th, 2014 tens of thousands of people took off their pants on subways in over 60 cities in over 25 countries around the world.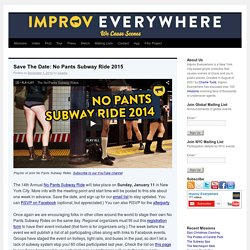 VippStudio
The Adventures of Accordion Guy in the 21st Century — Joey deVilla's Personal Blog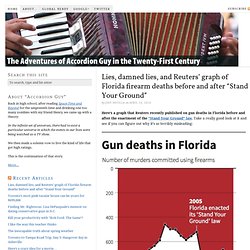 In my experience, Price Chopper usually means dented cans, bad produce, and meat cunningly packaged with the gristle side down. You're not supposed to drink these to stay awake, but pour them into your gas tank to increase your fuel economy. Like energy shots, I don't think they really work.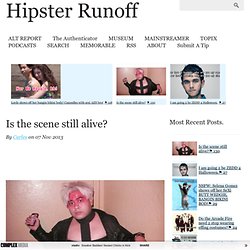 I went to the old scene spot And saw the same scene faces A few years older Still wearing stupid clothes Still looking proud Is the scene still alive? Was I the one who was alive? Or was I just naive feelings of youth, hope, a better tomorrow manifesting itself in my arbitrary cultural immersion But the scene still looks the same The scene children are still around They are still talking about things tangentially related to the commercial arts
Sean Kenney - Art with LEGO bricks
elgooG