WEB
Meet the Bento Family. FileMaker no longer offers the Bento consumer products.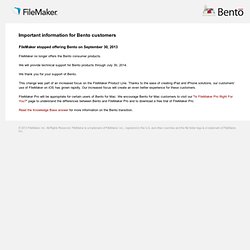 We will provide technical support for Bento products through July 30, 2014. We thank you for your support of Bento. This change was part of an increased focus on the FileMaker Product Line. Thanks to the ease of creating iPad and iPhone solutions, our customers' use of FileMaker on iOS has grown rapidly.
TYPE
Lightbox2. Have a feature request?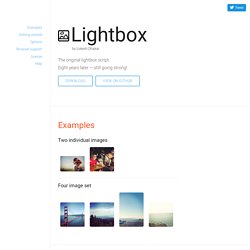 If you want a feature added, create an issue on Github. Someone else or I might be able to help out. No guarantees. Tipue. Sitemap generator. Browser compatibility. BgPatterns.
---