To Watch List
Hôtel Rwanda (2004)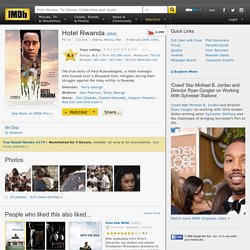 Goofs When Paul Rusesabagina is first seen getting supplies for his hotel, at one point we see him with his arm brought up to his head, but when the camera angle switches, his arm is down.
Connectez-vous à Facebook et partagez vos affinités culturelles. Samedi 6 avril de 20:40 à 22:45 sur OCS Max Voir dans la grille VOS AVIS SUR Extr (9 commentaires) myenne | 02/07/2012 à 12h12
Extrêmement fort et incroyablement près (2011) - Drame - L'essentiel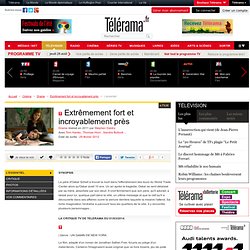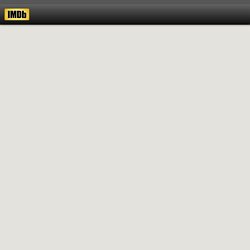 Edit Storyline
Edit Storyline Eva Khatchadourian is trying to piece together her life following the "incident".
We Need to Talk About Kevin (2011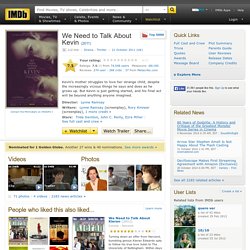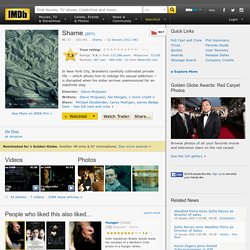 Shame (2011
Quotes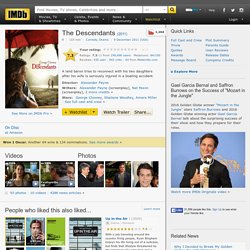 Edit Storyline
The Descendants (2011
Edit Storyline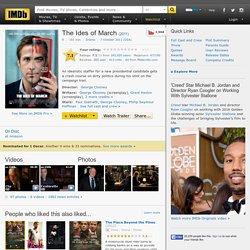 Les Marches du Pouvoir (2011
Une séparation (2011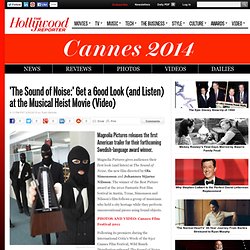 'The Sound of Noise:' Get a Good Look (and Listen) at the Musical Heist Movie (Video) - The Hollywood Reporter
Magnolia Pictures gives audiences their first look (and listen) at The Sound of Noise , the new film directed by Ola Simonsson and Johannes Stjarne Nilsson . The winner of the Best Picture award at the 2010 Fantastic Fest film festival in Austin, Texas, Simonsson and Nilsson's film follows a group of musicians who hold a city hostage while they perform unconventional pieces using found objects. PHOTOS AND VIDEO: Cannes Film Festival 2011