To Watch List
Hôtel Rwanda (2004)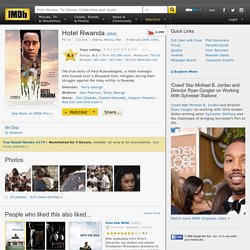 Quotes [first lines] George Rutaganda: [voiceover] When people ask me, good listeners, why do I hate all the Tutsi, I say, "Read our history." The Tutsi were collaborators for the Belgian colonists, they stole our Hutu land, they whipped us. Now they have come back, these Tutsi rebels. They are cockroaches. They are murderers.
Extrêmement fort et incroyablement près (2011) - Drame - L'essentiel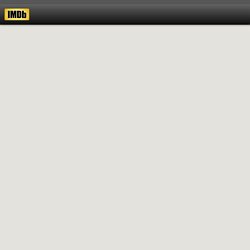 Quotes [first lines] Pan: A long time ago, in the underground realm, where there are no lies or pain, there lived a Princess who dreamed of the human world. She dreamed of blue skies, soft breeze, and sunshine. One day, eluding her keepers, the Princess escaped. Once outside, the brightness blinded her and erased every trace of the past from her memory. She forgot who she was and where she came from.
Edit Storyline Eva Khatchadourian is trying to piece together her life following the "incident".
We Need to Talk About Kevin (2011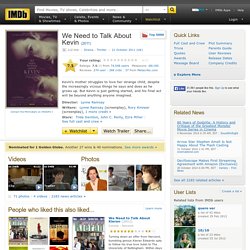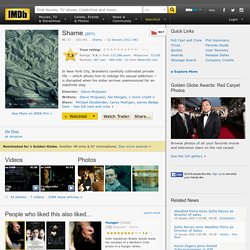 Shame (2011
Edit Storyline Brandon is a 30-something man living in New York who is unable to manage his sex life. After his wayward younger sister moves into his apartment, Brandon's world spirals out of control.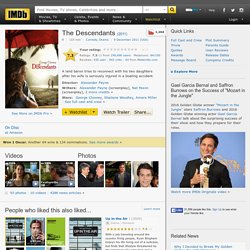 Edit Storyline With his wife Elizabeth on life support after a boating accident, Hawaiian land baron Matt King takes his daughters on a trip from Oahu to Kauai to confront the man who was having an affair with Elizabeth before her misfortune. Written by realndn06 Plot Summary | Plot Synopsis Edit
Edit Storyline Stephen Meyers is a young idealist who's brilliant at communications, is second in command of Governor Mike Morris's presidential campaign, and is a true believer. In the middle of the Ohio primary, the campaign manager of Morris's opponent asks Meyers to meet; he offers him a job. At the same time, Morris's negotiations for the endorsement of the man in third place, a North Carolina Senator, hit a snag. A young campaign intern, Molly Stearns, gets Stephen's romantic attention.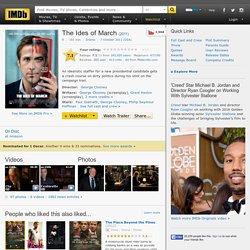 Les Marches du Pouvoir (2011
Une séparation (2011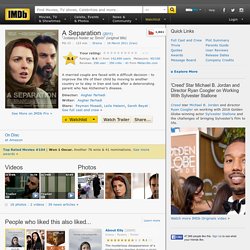 Edit Storyline Nader (Peyman Moaadi) and Simin (Leila Hatami) argue about living abroad. Simin prefers to live abroad to provide better opportunities for their only daughter, Termeh.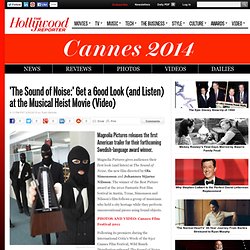 'The Sound of Noise:' Get a Good Look (and Listen) at the Musical Heist Movie (Video) - The Hollywood Reporter
Magnolia Pictures gives audiences their first look (and listen) at The Sound of Noise, the new film directed by Ola Simonsson and Johannes Stjarne Nilsson. The winner of the Best Picture award at the 2010 Fantastic Fest film festival in Austin, Texas, Simonsson and Nilsson's film follows a group of musicians who hold a city hostage while they perform unconventional pieces using found objects. PHOTOS AND VIDEO: Cannes Film Festival 2011