LEARNING
Intern - Law Clerk (New York, NY) Opportunity. Allemand. Master d'Etudes Interculturelles Européennes - Formation - Programme - Admission - Concours. Online Flashcards | STUDYBLUE. Mobilize your notes.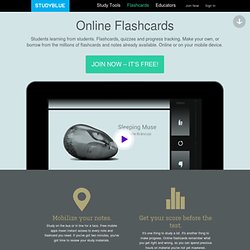 Study on the bus or in line for a taco. Free mobile apps mean instant access to every note and flashcard you need. If you've got two minutes, you've got time to review your study materials. Free Online Course Materials | MIT OpenCourseWare.
Master
Languages. Internship? 100 Amazing How-To Sites to Teach Yourself Anything | Rated Colleges - StumbleUpon. Posted by Site Administrator in Online Learning May 7th, 2009 Learning new skills and expanding your knowledge doesn't have to cost you an arm and a leg.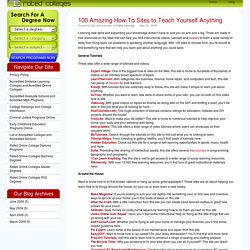 There are loads of free resources on the Web that can help you find instructional videos, tutorials and classes to learn a wide variety of skills from fixing basic car problems to speaking another language. With 100 sites to choose from, you're bound to find something here that will help you learn just about anything you could want. General Tutorials. 5 Ways to Give Yourself an Education That Kicks the Crap Out of the One You Got in School. 5 Ways to Give Yourself an Education That Kicks the Crap Out of the One You Got in School One of the biggest reasons that people are denied the privilege of education is because they can't afford it.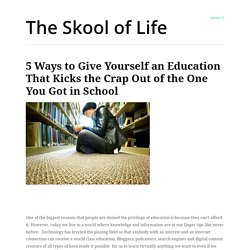 However, today we live in a world where knowledge and information are at our finger tips like never before. Technology has leveled the playing field so that anybody with an interest and an internet connection can receive a world class education. Bloggers, podcasters, search engines and digital content creators of all types of have made it possible for us to learn virtually anything we want to even if we don't have the money. If you want to learn anything chances are there is somebody creating content about the subject and sharing it with the world at no cost.
---