Unsorted
We Are The Music Makers Forums
Hotflush Recordings - Download
slept.
CABALLITO
Kate Simko
Answers to nonexistent questions: Art, music & writings by Lauri Wuolio
BTSQ003 Airing by Derek Piotr | BITSQUARE
Quinoline Yellow Discography at Discogs
Uchelfa Electronic Music | Quinoline Yellow | Tatamax | LM Williams | An Official Resource
HARDWAR PC Game SOUNDTRACK
Audioscrobbler Beta – Group at Last.fm
Filed under: Podcast 03/01/2011 It's hard to believe that more than a year has passed since Uproot Andy was profiled in the pages of XLR8R . In the often-nebulous, internet-driven world of tropical bass music, the NY-based DJ and producer is basically what passes for a veteran presence. In recent years, he's released both original productions and remixes on labels such as Bersa Discos , ZZK , Dutty Artz , and Ghetto Bassquake . Last year's remix of Los Rakas' "Abrazame" was a certifiable summer jam, and the Que Bajo?! party that he puts on with tropical co-conspirator (and Dutty Artz crew member) Geko Jones is the spot in NY for upfront, electronically minded tropical and Latin dance music.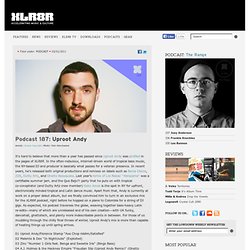 Uproot Andy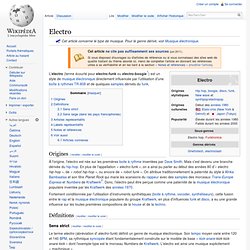 Un article de Wikipédia, l'encyclopédie libre. L' electro (terme écourté pour electro-funk ou electro-boogie [ 1 ] ) est un style de musique électronique directement influencée par l'utilisation d'une boîte à rythmes TR-808 et de quelques samples dérivés du funk . Origines [ modifier ] À l'origine, l'electro est née sur les premières boite à rythme inventées par Dave Smith .
Electro
SEVEN7HWAVE
tolll | 19 mixes | 17 followers | 8tracks online radio stations
Bitsquare
Gagaku (Live Capture) by Cordovan Music on SoundCloud
Gagaku | gregory reeves
wombnet
Ruby My Dear - Remains Of Shapes To Come digital - Ad Noiseam online store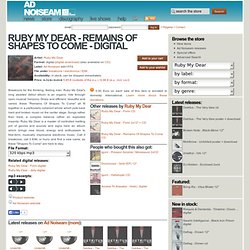 Breakcore for the thinking, feeling man: Ruby My Dear's long awaited début album is an organic ride through open musical horizons. Sharp and efficient, beautiful and varied, these "Remains Of Shapes To Come" all fit together in a particularly coherent whole which puts back hard and broken music on the center stage. Songs rather than track, a complex balance rather an exploded insanity: Ruby My Dear is a master of controlled melting pot of genres and sounds and signs here an album which brings new blood, energy and enthusiasm to free-form, musically impressive electronic music. Call it breakcore, call it IDM, or hurry and find a new name, as these "Shapes To Come" are here to stay. File Format:
Electro (music)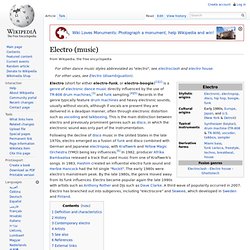 Electro (short for either electro-funk , or electro-boogie ) [ 1 ] [ 2 ] is a genre of electronic dance music directly influenced by the use of TR-808 drum machines , [ 3 ] and funk sampling. [ 4 ] [ 5 ] Records in the genre typically feature drum machines and heavy electronic sounds, usually without vocals, although if vocals are present they are delivered in a deadpan manner, often through electronic distortion such as vocoding . This is the main distinction of electro from previously prominent genres such as disco , in which electronic sound was only part of the instrumentation rather than basis of the whole song. [ edit ] Definition and characteristics From its origins, the definition of the electro sound is the use of drum machines as the rhythmic base of a track; however as the style has evolved, and with the advent of computer usage in electronic music, the use of drum machines has become less and less practical and widespread.
The Plague Sequence
The rare debut EP by Autechre – long regarded by fans as the holy grail of electronica – is to receive a limited CD release for its 20th anniversary. Produced by Rob Brown and Sean Booth under the name Lego Feet , which is also the record's title, it was Skam Records ' first release, issued on 12″ vinyl in 1991. Original copies are incredibly difficult to come by – there's currently one on sale on Discogs for £300. Sonically it's a close cousin to Autechre's debut album, Incunabula , but with a crunchier sound, and one more obviously indebted to acid house. You can pre-order the 2011 CD edition here .
Autechre's "lost" debut reissued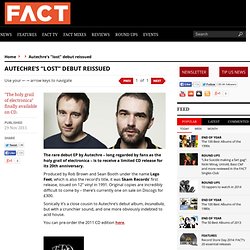 Off Book: Generative Art - Computers, Data and Humanity on Vimeo
Teknology Radio Show Special Autechre
Music For Real Aiports - Please Wait Here
Meet Bytebeat: A Brand New Electronic Music Genre
Meet Bytebeat: A Brand New Electronic Music Genre Heard about the latest computer music genre sweeping the internet? It's called "bytebeat" and if this comes as news to you, don't despair, the thing's only about five months old, so you're still ahead of the curve. Bytebeat is algorithmic music created from one line of code and was discovered/invented while Finnish low-tech artist and programmer Ville-Matias Heikkila (aka Viznut) and his friends were experimenting with the computer programming language C code and creating one line formulas that could produce an audio output (see below). It's like stripped back minimalist one-line chiptune music and is the latest development in the long history of computer-made music, which has been bleeping along since the 1950s—check out this great Brain Pickings post about a PBS documentary from 1986 for a more in-depth look at the computer music's background.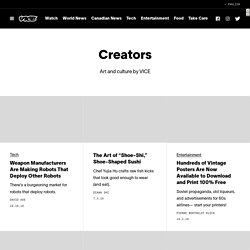 In an age when Apple has become the top music retailer without selling a single physical disc, audio engineers are increasingly creating specially mastered versions of songs and albums designed to counteract the audio degradation caused by compression. Though audiophiles typically scoff at paying for compressed audio, preferring vinyl or high-end digital formats such as DVD-A, mastering engineers are doing their best to create digital masters that can pass through Apple's iTunes algorithms with minimal sonic corruption. To highlight work done to improve the sound of compressed music files, Apple recently launched a " Mastered for iTunes " section on the iTunes Store. It now also provides a set of recommendations for engineers to follow when preparing master files for submission to the iTunes Store.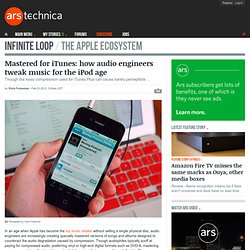 Mastered for iTunes: how audio engineers tweak music for the iPod age
Freefarm / Music
Monolake: Sound scientist One of electronic music's peerless innovators talks Skrillex, Ableton and clichés. There is a funny set of photos of Robert Henke.
Monolake: Sound scientist - Interview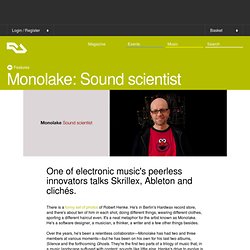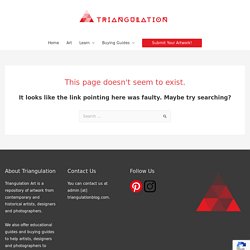 Soundcube by Bernhard Leitner
I really liked this sketches from one of the first sound projects called Soundcube, made in 1969 by Bernhard Leitner . See more; "Bernhard Leitner is considered a pioneer of the art form generally referred to as "sound installation." He introduced sound to the installation space, allowing the installation space to emerge through the sound.
▶ Alder & Elius - Terry's Medication (Carousel Dispense) by LM.Williams
Anapnea
After 5 years that I've been into dubstep this is just too much... : dubstep
Cabaret Voltaire (Zürich)
Current appearance Cabaret Voltaire was the name of a nightclub in Zurich , Switzerland . It was founded by Hugo Ball , with his companion Emmy Hennings on February 5, 1916 as a cabaret for artistic and political purposes. Other founding members were Marcel Janco , Richard Huelsenbeck , Tristan Tzara , and Jean Arp .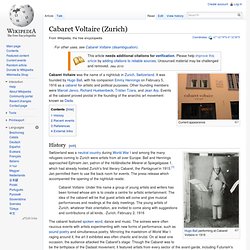 Club
Onyx: a open source flash VJ performance tool
The Ultimate Video Feedback Page