Photography
Greg Girard. Benedict Redgrove : Home. Main : maria de la iglesia. John Short. /home : Jason Koxvold. About / Contact : Matthias Heiderich. Examples of contemporary architecture in the cities of Amsterdam, Hamburg, Berlin.Photography2013 Examples of contemporary architecture in the cities of Madrid, Santiago de Compostela, Avilés, Bilbao.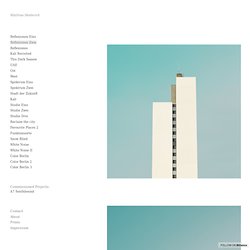 Photography2013 Kali Revisited - More pictures from potash dump Heringen - also known as 'Monte Kali'.Photography2013 Bonjour tristesse - Berlin and Potsdam in autumn / winterDigital Photography, Photography2013 Dubai and Abu Dhabi, 2013. Arkitekturfotograf Rasmus Norlander / Architekturfotografie Rasmus Norlander. Ben Stockley / Yellow Road. Brendan Austin: Studio. Cenci Goepel and Jens Warnecke | Hamburg | Germany. Christian Stoll Photographer. Crop Tops: Strange Agricultural Landscapes Seen From Space | Wired Science. IDL TIFF fileAgriculture is one of the oldest and most pervasive human impacts on the planet.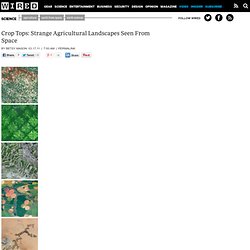 Estimates of the land surface affected worldwide range up to 50 percent. But while driving through the seemingly endless monotony of wheat fields in Kansas may give you some insight into the magnitude of the change to the landscape, it doesn't compare to the view from above. When seen from space, those same boring wheat fields are transformed into a strange and even beautiful pattern. Dan Holdsworth. David Ryle. Duncanloughrey.co.uk. Earth from Above a collection of aerial photography. "Earth From Above" is the result of the aerial photographer Yann Arthus-Bertrand's five-year airborne odyssey across six continents.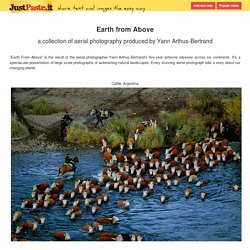 It's a spectacular presentation of large scale photographs of astonishing natural landscapes. Every stunning aerial photograph tells a story about our changing planet. Filip Dujardin Photography. FREYTAG. Gatwick : Lee Mawdsley. HOME : Phillip Reed. JAMES MORRIS : photographer. Joe Wright - photographs. Josef Schulz - fotografische Arbeiten. Kiran Master. Kiran Master - Portraits 2.
Lee Mawdsley. PHOTOS: A Rare Glimpse Into Daily Life In The Capital Of North Korea. Stephen Vernon Clarke :: Photography & Film. TETTAMANTI. The Hollywood Issue - 14 Actors Acting - James Franco, Natalie Portman, Matt Damon and More - Video Feature. Thomas Bangsted. Tom Robinson Travel Photography: Central America. Welcome to Pyongyang on the Behance Network. YOSHIHIKO UEDA | 上田義彦. よわよわカメラウーマン日記.
---