Geo Political
GLORIA Center World Affairs 1914 Revisited? Joseph S. Nye 1914 Revisited? Joseph S.
​Le GPS Navstar est un système de positionnement par satellite développé par l'US Air Force à partir de 1973. Il convient de préciser que le terme « GPS » (Global Positioning System) est un terme générique. Cependant, se référer au GPS revient le plus souvent à se référer au système de GPS américain Navstar. Autrement dit, les Etats-Unis se sont arrogés le terme générique, témoignage d'une forte influence, si ce n'est d'une hégémonie totale en matière de système de positionnement par satellite.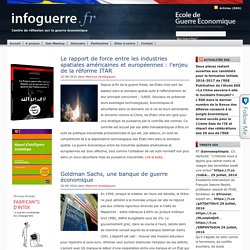 Global development news, comment and analysis | Global development
Chavez headed the lists of the CIA and the Pentagon as the main target of their attacks, and the US significantly expanded its military presence open and clandestine-around Venezuela during his administration. Western corporate media, its Oil and Gas counterparts (GCC) are once again attempting to bolster and rebrand the public image of the fundamentalist rebels in Syria. If there is anything the House of Saud knows well, it is rounding up Al Qaeda terrorists at the service of Washington. The House of Saud has also played a role in destabilizing the Russian Federation and organizing terrorist attacks inside Russia. The police hope to have drones able to fire "non-lethal weapons" at people they deem to be involved in criminal activity. Non-lethal weapons will soon become lethal weapons and the US will be trying and executing citizens at home as it has done elsewhere without even a hint of due process.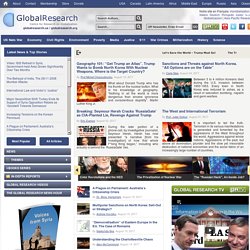 8301972 (P45C4L
Quai d'Orient - France Inter
The Narco News Bulletin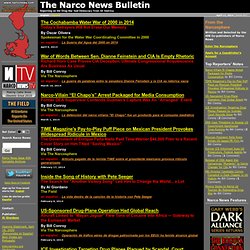 From the Narcosphere Written and Selected by the 498 Co-publishers of Narco News Enter the Narcosphere Apply for a Copublisher's Account Top Reporters' Notes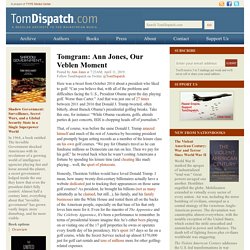 [Note for TomDispatch Readers in or around New York City: On Friday, January 17th at 7 pm, Nick Turse will be discussing his bestselling book, Kill Anything That Moves: The Real American War in Vietnam (just out in paperback), with TomDispatch regular Chase Madar at a favorite independent bookstore of mine -- Brooklyn's Book Court. For more details, click here. Tom] These days, when I check out the latest news on Washington's global war-making, I regularly find at least one story that fits a new category in my mind that I call: What Could Possibly Go Wrong?
Antifascist Calling...
In 2008, the Armed Forces Journal published a prescient piece by Colonel Charles W. Williamson III, a staff judge advocate with the Air Force Intelligence, Surveillance and Reconnaissance Agency at Lackland Air Force Base in Texas, the National Security Agency listening post focused on intercepting communications from Latin America, the Middle East and Europe. Titled "Carpet bombing in cyberspace," Col.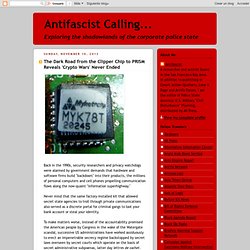 P45C4L/media (by Pascal Wicht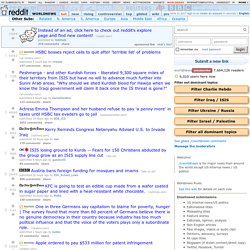 jump to content my subreddits AdviceAnimalsannouncementsAskRedditaskscienceawwbestofblogbooksEarthPornexplainlikeimfivefunnygaminggifsIAmAmoviesMusicnewspicssciencesportstechnologytelevisiontodayilearnedvideosworldnewsedit subscriptions more » worldnews
Small Wars Council - Powered by vBulletin
Counterparties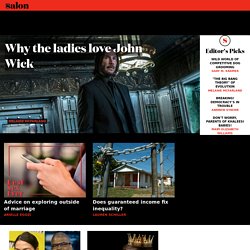 Up close at the Egyptian revolution Jehane Noujaim's thrilling Oscar nominee "The Square" stays on the Cairo streets through two revolutions Andrew O'Hehir Friday, Jan 17, 2014 12:00 AM UTC Entertainment Movies, Documentaries, Our Picks "SNL" finalist on audition: "It was such a historic moment"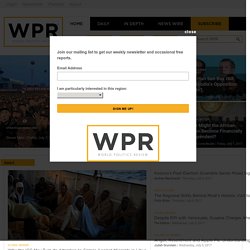 The Realist Prism: As U.S. Midterms Approach, Expect Mixed Messages on Foreign Policy With a little less than three years left in President Barack Obama's term in office, the latest political parlor game is to try and discern the shape of the final tranche of his administration. Will the last third of his tenure be defined by proposing major new initiatives, or will it be characterized by cautious efforts to secure a more modest legacy? And how much will the president focus on foreign affairs?
World Politics Review | Geostrategic analysis of international affairs
Affiliate Marketing: -with no money- What Every Online Business Needs The Affiliate Marketing Guide This article describes exactly what affiliate marketing is and how to use it to grow your business. Contents
Economic & Geostrategic Analysis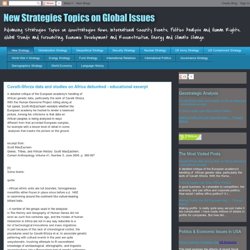 Ghosts of Alexander
Artemy M. Kalinovsky, A Long Goodbye: The Soviet Withdrawal From Afghanistan (Harvard University Press, 2011) Artemy Kalinovsky has worked his LSE dissertation on the Soviet withdrawal from Afghanistan into a book that is both very readable and a valuable scholarly contribution to the literature on Afghanistan, the Soviet Union and International Relations. The book's focus – the decision-making process behind the withdrawal of Soviet forces from Afghanistan – is obviously relevant to the contemporary situation in Afghanistan as the American leadership decides how to attempt to manage its exit. Kalinovsky's research question is stated clearly: