Geo Political
By Semra Sevi PDF version available here Since 2008, Turkey has gone from supporting the Bashar al-Asad regime, to encouraging Asad to undertake democratic reforms, to shifting to a policy of regime change (RC)–a full 180-degree turn in less than three years. Given Turkey's twists and turns, is it possible for Turkey to reverse course again, as Asad […] By Arno Tausch PDF version available here This article reevaluates the April 2013 PEW data on "The World's Muslims" covering 23 countries and comprising at least 56.6 percent of the total global Muslim population. It presents population-weighted estimates of the 18 PEW indicators for the entire adult Muslim population in these 23 countries.
GLORIA Center Politics Venezuela's Unending Ordeal Rodrigo Pardo Venezuela's Unending Ordeal Rodrigo Pardo sees no near-term resolution that would halt the country's descent into violence. andresAzp/Flickr
Global development news, comment and analysis | Global development
The civil war in Rwanda and the ethnic massacres were an integral part of US foreign policy, carefully staged in accordance with precise strategic and economic objectives. The ultimate objective was to displace France from Central Africa. Revisions to the Canadian Criminal Code proposed by the Harper government contain wording designed to enable the prosecution of human rights activists in a manner desired by Mr. Netanyahu & his associates. "As mystery deepened over the fate of the Boeing 777 and its 239 passengers and crew, most of them Chinese, it became clear that highly classified military technology might hold the key." Different technologies and modes of communication are used to enforce certain themes.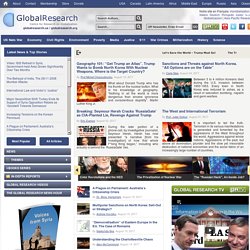 8301972 (P45C4L
Quai d'Orient - France Inter
The Narco News Bulletin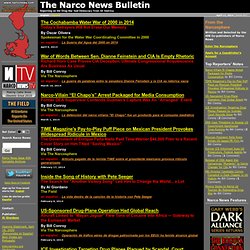 From the Narcosphere Written and Selected by the 498 Co-publishers of Narco News Enter the Narcosphere Apply for a Copublisher's Account Top Reporters' Notes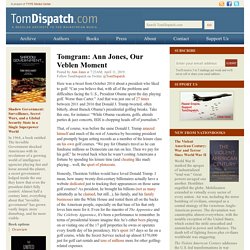 [Note for TomDispatch Readers: We've got a special offer for you today. Below, you'll get a taste of Astra Taylor's new book about the Internet as a system for inequality, The People's Platform: Taking Back Power and Culture in the Digital Age. (Musician David Byrne, no less, praises her "inspiring insights" and calls her book "beautifully written and highly recommended." As is obvious from her intro, Rebecca Solnit also considers it a milestone book.)
Antifascist Calling...
In 2008, the Armed Forces Journal published a prescient piece by Colonel Charles W. Williamson III, a staff judge advocate with the Air Force Intelligence, Surveillance and Reconnaissance Agency at Lackland Air Force Base in Texas, the National Security Agency listening post focused on intercepting communications from Latin America, the Middle East and Europe. Titled "Carpet bombing in cyberspace," Col.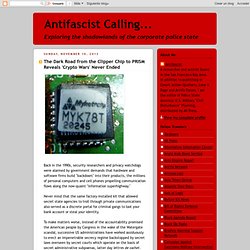 P45C4L/media (by Pascal Wicht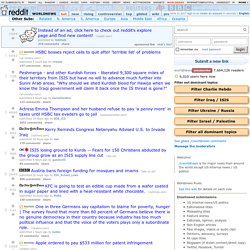 jump to content my subreddits AdviceAnimalsannouncementsAskRedditaskscienceawwbestofblogbooksEarthPornexplainlikeimfivefunnygaminggifsIAmAmoviesMusicnewspicssciencesportstechnologytelevisiontodayilearnedvideosworldnewsedit subscriptions more » worldnews
Small Wars Council - Powered by vBulletin
Counterparties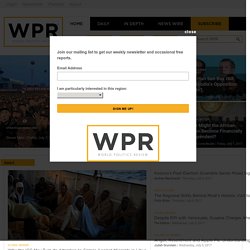 The Realist Prism: As U.S. Midterms Approach, Expect Mixed Messages on Foreign Policy With a little less than three years left in President Barack Obama's term in office, the latest political parlor game is to try and discern the shape of the final tranche of his administration. Will the last third of his tenure be defined by proposing major new initiatives, or will it be characterized by cautious efforts to secure a more modest legacy? And how much will the president focus on foreign affairs?
World Politics Review | Geostrategic analysis of international affairs
Affiliate Marketing: -with no money- What Every Online Business Needs The Affiliate Marketing Guide This article describes exactly what affiliate marketing is and how to use it to grow your business. Contents
Economic & Geostrategic Analysis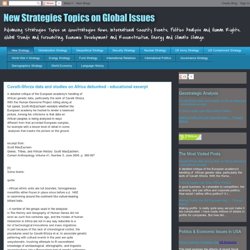 Ghosts of Alexander
Artemy M. Kalinovsky, A Long Goodbye: The Soviet Withdrawal From Afghanistan (Harvard University Press, 2011) Artemy Kalinovsky has worked his LSE dissertation on the Soviet withdrawal from Afghanistan into a book that is both very readable and a valuable scholarly contribution to the literature on Afghanistan, the Soviet Union and International Relations. The book's focus – the decision-making process behind the withdrawal of Soviet forces from Afghanistan – is obviously relevant to the contemporary situation in Afghanistan as the American leadership decides how to attempt to manage its exit. Kalinovsky's research question is stated clearly: