Eco
Biomimicry. Brightfarms. Border Green Energy Team - Home. Project Noah | Networked Organisms and Habitats. Carl Sagan: Heaven and Hell [Carl Sagan Tribute Series, Part 14] A New Study Estimates That the World Could Be Entering the Next Great Species Extinction Event. It's no secret that wildlife around the world is under severe stress.
The most recent Red List from the International Union for the Conservation of Nature estimated that 33% of the species evaluated by the group are at least threatened. The causes are many—hunting, disease, habitat loss, invasive species, even climate change—but they mostly boil down to one main reason: us. The good news is that we have confirmed extinction for just a handful of species that we know of—though scientists have only been able to formally assess less than 3% of the world's 1.9 million named species. (And keep in mind that the actual number of species on the planet is certainly far greater than that.) That's where the good news ends. Historic climate change deal with legal powers agreed by Cabinet | Environment | The Observer. Cabinet ministers have agreed a far-reaching, legally binding "green deal" that will commit the UK to two decades of drastic cuts in carbon emissions.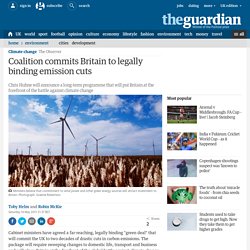 The package will require sweeping changes to domestic life, transport and business and will place Britain at the forefront of the global battle against climate change. The deal was hammered out after tense arguments between ministers who had disagreed over whether the ambitious plans to switch to more green energy were affordable. The row had pitted the energy secretary, Chris Huhne, who strongly backed the plans, against the chancellor, George Osborne, and the business secretary, Vince Cable, who were concerned about the cost and potential impact on the economy. Climate Progress. Climate This Airplane Will Fly Around The World Without Using A Drop Of Fuel Tropical Cyclone Hits Australia As 'One Of The Most Powerful Storms' In 'Living Memory'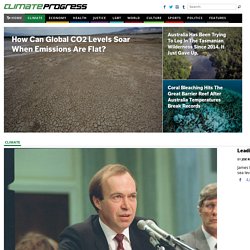 FYE - Reportage de Kim au Vietnam.
Eco Tech. Eco Ethics.
---