Cyberwar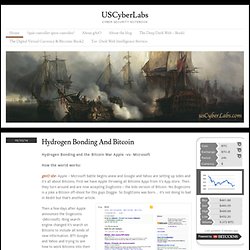 Update: 01-26-2013 – It seems that the TorProject.org is now threatening poor little gAtO because I voiced my opinions and disagree and question their practice of protecting pedophiles. So the TorProject that say's they support "Freedom of Speech" now is trying to used it POWER to abuse people who disagree with them . This shows to me that I am very closed to the truth. Why would they be offended and why would they threaten a disable veteran that is only trying to help children by questioning it's practice of supporting pedophiles in TOR. This ABUSE of power upon the weak is what the TOR-Project claims it is trying to protect.
Cyber Security Notebook
WhiteHat Security Blog
Use CTRL+F as search function in your browser. We will keep this website as simple as it is because people who are interested in the information will find it here! Cyberwar-Kriegsführung im Netz by Insa Moog via www.wdr5.de article(09/2012)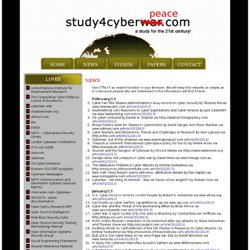 study4cyberwar
search results
Cyberwar
Information Warfare Monitor | Tracking Cyberpower
Panetta Sounds Alarm on Cyber-War Threat Panetta came to the nation's financial hub – New York City – to issue his battle cry. The city is the brightest bulls-eye on the American target for foes wishing to cripple the U.S. economy with computerized "worms" and "malware" that can infect computer networks via the Internet or insider sabotage. "It is the kind of capability that can basically take down a power grid, take down a water system, take down a transportation system, take down a financial system," he told Time editors. "We are now in a world in which countries are developing the capability to engage in the kind of attacks that can virtually paralyze a country." MOFCOM GOV CN (Chinese Ministry of Commerce) PWNED On October 11th, 2012, Anonymous gained access to the servers of the Chinese Ministry of commerce and extracted 374mb of documents. A lot of them contain details about deals with Russia, Ukraine and Belarus.
Blogs of War Topic Monitor - Cyberwar
Blogs of War
Journal of National Security Law & Policy » Read
Since 9/11 the U.S. government has been wrestling with the problem of how to deal with the terrorist threat on U.S. soil from al Qaeda and its affiliates. Many aspects of this problem, such as means of capture or targeted killing of suspected terrorists, interrogation techniques, and surveillance methods have been widely debated elsewhere. Here the focus is on the issue of preventive detention, which for the purposes of this article means detention of individuals suspected of being terrorists in order to forestall attacks in the post-9/11 era. This article focuses on the LOAC model of preventive detention and analyzes the legal framework, duration of LOAC detention, procedures for challenging that detention, and evolution of those procedures in the last ten years.