Self Learning
Welcome to fsi-language-courses.org - the home for language courses developed by the Foreign Service Institute. This site is dedicated to making these language courses freely available in an electronic format. ; it is an independent, non-profit effort to foster the learning of worldwide languages. Courses here are made available through the private efforts of individuals who are donating their time and resources to provide quality materials for language learning. Catching Up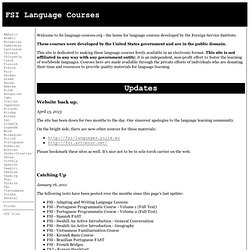 Reddit: Stimulating Websites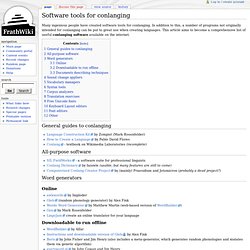 Software tools for conlanging - FrathWiki
From FrathWiki
Thursday 17th January, 2008 A high quality education doesn't have to come at a high cost. In fact, it's possible to take classes from big names like Yale, MIT, and Tufts without ever submitting an application or paying a cent in tuition. We've compiled 200 online classes from these and other respected institutions, and you can take all of them with no strings attached. Natural Science These courses cover physics, geology, natural phenomena, and more.
Radio 4 - The Reith Lectures Transcripts 1948-1959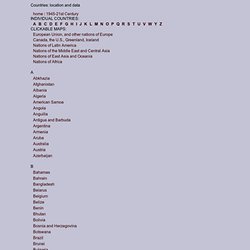 Country Profiles
Country Profiles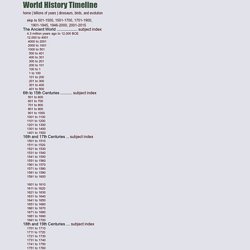 Settled farming, trading and continuing migrations. Sumerian writing. Gods run the world by magic and conquer for their monarchs. Religious diffusions and oral stories are put into writing. Religions transform.