Japon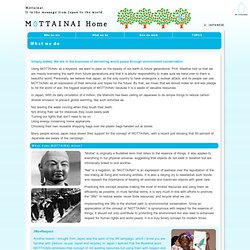 What we do | MOTTAINAI
Simply stated: We are in the business of delivering world peace through environment conservation Using MOTTAINAI as a keyword, we want to pass on the beauty of our earth to future generations. Prof. Maathai told us that we are merely borrowing the earth from future generations and that it is adults' responsibility to make sure we hand over to them a beautiful world.
How to make Sesame Tofu Yield:16 servings Ingredients: 400 g white sesame seeds (untoasted) 8 cups water less than 2 cups Yoshino kudzu starch 1tsp salt 1 cup sake soy sauce and grated wasabi to taste seasonal garnishes for decoration Instructions: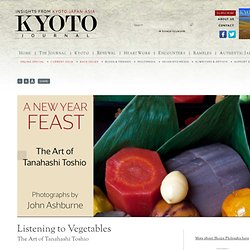 The Art of Tanahashi Toshio | Kyoto Journal
ZECOOW [是食] Culinary Institute:Toshio Tanahashi [棚橋俊夫]
WWOOF Japan LLP is a Limited Liability Partnership. To Members : Login problems?? If you have problems logging in, please try using a different browser. For English users, please try Firefox. If you don't have the Firefox browser, you can download it for free at this url: http://mozilla.jp/firefox For Japanese users, please try Chrome. If you don't have the Chrome browser, you can download it for free at this url: http://www.google.co.jp/chrome/intl/ja/landing_ff.html?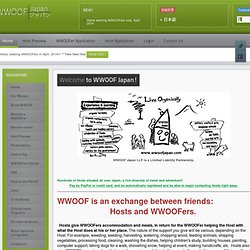 .: WWOOF Japan :.
Sozai Cooking School
Ideas for Stylish Matcha Drinks Matcha "au lait" Heat 150 ml (5 fluid oz) of milk and add sugar to taste. Pour into a cup.
Matcha Recipes | Maruyama Nori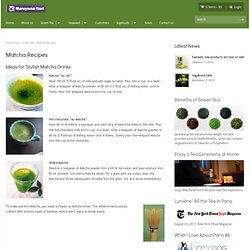 伝統的工芸品(民芸品)のご紹介 - 一般財団法人 日本工芸館 - 伝統工芸品(民芸品)を広く紹介する展示館 -
Le Japon des gourmets
Qui peut beneficier du JAPAN RAIL PASS?
Yama no Yado − Mizu no Yado Kurama Spa
Circuit Japon, Tourisme au Japon, nombreux circuits au Japon : Vivre le Japon
Circuit individuel Japon, visiter le Japon, itinéraire Japon : Vivre le Japon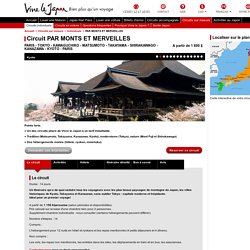 Durée : 14 jours Nombre d'étapes : 14 Compris : Circuit à partir de 2090 € (selon périodes et disponibilités).
Home - Japan tours and holidays by eTours Japan