Owariaki
Jyo
I want companionship but I hate people. Adverputt. A Gallery of the Most Accurate Female Video Game Costumes | Alright, I've seen so many amazing examples of cosplay over the last year or two, I decided to put some of them into one master post.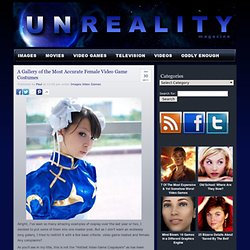 But as I don't want an endlessly long gallery, I tried to restrict it with a few basic criteria: video game related and female. Any complaints? As you'll see in my title, this is not the "Hottest Video Game Cosplayers" as has been done (probably by us), but the "Most Accurate." As it so happens, the two often go hand in hand, as there are very few female characters in games that anyone would consider unattractive. I picked each of these girls because even though many have tried to portray these specific characters, it takes a very specific look, and a hell of a talented costume designer to make sure they're the absolute best, which I consider these selections to be.
12 Critical Things You Should Never Tolerate. There is so much in life that we just tolerate.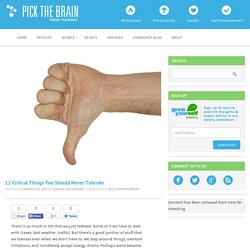 Some of it we have to deal with (taxes, bad weather, traffic). But there's a good portion of stuff that we tolerate even when we don't have to. 100 Amazing Anime/Manga Digital Art - Anime, wallpaper. Anime Lyrics dot Com -
Pearltrees videos
Getting started.
---