The VC's/Panelists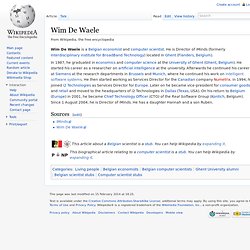 Wim De Waele is a Belgian economist and computer scientist.
Wim De Waele - Wikipedia, the free encyclopedia - (Build 20100722150226)
Gregory C. Gretsch, Managing Director at Sigma + Partners, Venture Capital - (Build 20100722150226)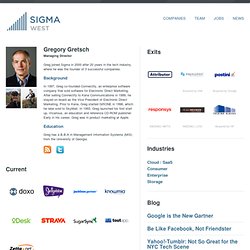 Gregory Gretsch Managing Director Greg joined Sigma in 2000 after 20 years in the tech industry, where he was the founder of 3 successful companies. Background
August Capital - Howard Hartenbaum - (Build 20100722150226)
Howard Hartenbaum joined August Capital in 2008.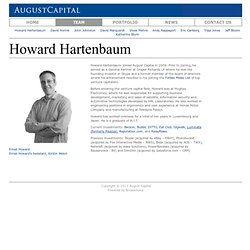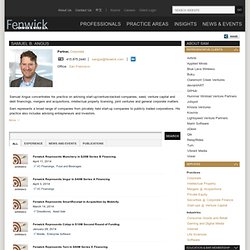 SAMUEL ANGUS, Start-Up/Venture-Backed Companies, Equity and Debt Financings, Mergers and Acquisitions, Securities Matters, Intellectual Property Licensing : Fenwick & West LLP - (Build 20100722150226)
Mr. Angus is resident in the San Francisco office and his practice concentrates on advising start-up/venture-backed companies, venture capital and debt financings, mergers and acquisitions, intellectual property licensing, joint ventures and general corporate matters. Mr.