The Companies: D to I
Turn on the Video...We produce and deliver videofor the web and mobile media. At Innovate Media, we create connections between top marketers and consumers by enabling messages to "come alive" with the power of online video, leading to stronger brand relevance, response rates, conversions and revenue. As a leading producer of online video, we offer a turn-key solution across all media that integrates easily into any brand or direct marketing based media plans. From production to delivery, let our online video experts help you every step of the way in creating your online video campaign. Online Video Production Video Spokespersons Online Video Ads & Serving Video Agency Greenscreen Production Spot Production
Online Video Production | Web Video Production | Green Screen Production Delivery Services | Innovate Media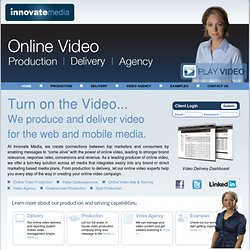 Creating a High Converting Video Spokesperson for Your Landing Page
Online Video advertising company | Video Overlay Technology
Innovate Media Group : Attorney Services - PHONE: 9493527223 ADDRESS: 3199 A-3 Airport Loop Drive, Costa Mesa, California, United States of America 92626 ~ TITLE: Online video ads | Streaming media Advertising | Innovate video AdsDesc: Streaming Media Adv
Online Video Production | Web Video Production | Green Screen Production Delivery Services | Innovate Media
john cecil (innovate_media) on Twitter
John Cecil, Innovate Media, Irvine, California(CA), President- Jigsaw
John Cecil, CEO of Innovate Media Explains the 12 Data Points of Tracking a Video Spokesperson | Flickr : partage de photos !
John Cecil: President and Co-Founder, Innovate Media - appears on DishyMix
John Cecil, is co-founder and President of Innovate Media Group. A media sales and marketing expert, John has over 15 years of media experience that includes strategy, sales, marketing, business development, advertising, branding, PR and affiliate marketing across every medium in the industry. His career has put him right in the middle of emerging media/technologies with his involvement in cable television in the early '90's and his time in the beginning years of the Yahoo! organization which gave him extensive knowledge of the online advertising and promotion business.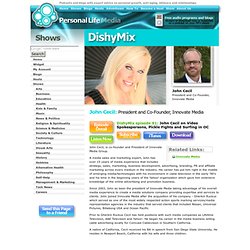 Hunch
Flickr Co-Founder Caterina Fake Joins New Startup, Hunch
What You Want: Flickr Creator Spins Addictive New Web Service | Magazine
Caterina Fake. Photo: Jill Greenberg Once a week, the staff at Hunch stops work a little early. They leave their computers and convene around sofas in the back of the office in New York's Flatiron district.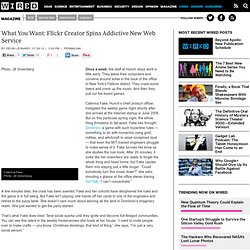 Caterina Fake: Participatory Media and Why I Love it (and Must Defend It)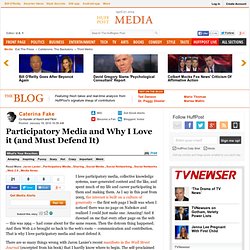 I love participatory media, collective knowledge systems, user-generated content and the like, and spent much of my life and career participating in them and making them. As I say in this post from 2005, the internet is built on a culture of generosity -- the first web page I built was when I noticed there was no page on Nabokov and realized I could just make one. Amazing! And it dawned on me that every other page on the web -- this was 1994 -- had come about for the same reason. Then the dotcom thing happened.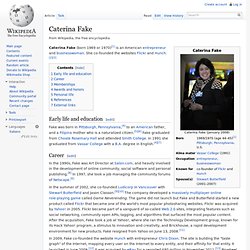 Caterina Fake
Early life and education[edit] Fake was born in Pittsburgh, Pennsylvania,[4] to an American father, and a Filipina mother who is a naturalized citizen.[5][6] Fake graduated from Choate Rosemary Hall and attended Smith College. In 1991 she graduated from Vassar College with a B.A. degree in English.[4][7]
Caterina Fake
A lovely and wonderful man, Stan Berger, died the day before yesterday after a long illness, and I went to sit shiva with his family and friends last night. I have been a very close friend of his daughter for 17 years now and spent a lot of time with her dad over the years, when she was living at his house after starting her new company, having Passover seder with his mother in Brooklyn, and seeing him on holidays and birthdays. He was a kind and loving man, with a brilliant mind, and a professor at Berkeley. His love for his daughters is what I remember most about him. His love was enormous, and unconditional. He celebrated them every time they met, with new joy.
Caterina.net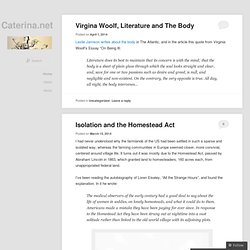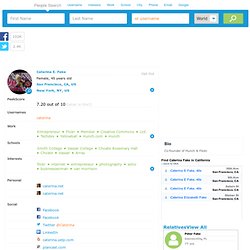 Opt Out Caterina E. Fake Female, 45 years old San Francisco, CA, US New York, NY, US
Caterina Fake in Mountain Home, AR | Flickr - Creative Commons | Profile at PeekYou
Heavy Bits
daniel raffel
Daniel Raffel (Startups) at Duck Duck Go
Go Live with Blyve Blyve is a real-time audience engagement platform that brings customers closer to the things they love by enabling interactive Q&A sessions, live blogs, and live chats. or learn more Webinar: Live Q&A, Live Blogging & Live Chat with Blyve The Grid
A Live Interactive Blogging Platform | Live Blogging Solutions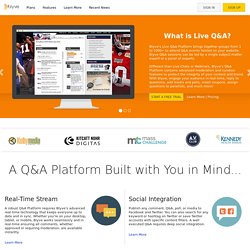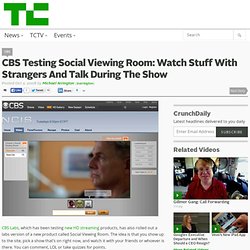 CBS Labs, which has been testing new HD streaming products, has also rolled out a labs version of a new product called Social Viewing Room. The idea is that you show up to the site, pick a show that's on right now, and watch it with your friends or whoever is there. You can comment, LOL or take quizzes for points. The link is live, but I'm not able to see any actual shows going on right now.
CBS Testing Social Viewing Room: Watch Stuff With Strangers And Talk During The Show
Gsnap.net - g Snap - A Live Interactive Blogging Platform | Live Blogging Solutions
G-Snap!
Richg's Profile on G-Snap!
World Cup fever has
Goodhustle Studios
I woke up a few weeks ago to be greeted by a 3/5 star review from Gamezebo's Mike Rose. It was tough to see criticism for my game, and it was even tougher to admit that he might be right. Mike praised for the way that Beast Boxing Turbo felt to play, but wrote that it didn't have enough variety because there was a single strategy that worked all the way through the game.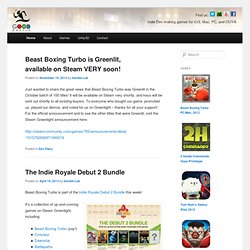 Our Review By Chris Hall on January 22nd, 2010 Rating: Share This: Much like the Japanese game show Human Tetris, Skybox pits you, a Tetris piece, against a wall with a Tetris cutout. Expect simple fun.
Skybox – Games, Reviews, iPhone Apps and Games – 148Apps – iPhone App and Game Reviews and News
Goodhustle Studios (wellhustled) on Twitter
Gordon Luk
gogobot | The travel revolution is coming
Barely two months after leaving Slingshot Labs, News Corp's incubator, the two men formerly running the show, Diego Berdakin and MySpace co-founder Josh Berman, have launched a shiny new venture: a social commerce site called BeachMint. Despite bare-bones information on what the Santa Monica, Calif. company will actually be doing, it just managed to raise $5 million from New Enterprise Associates and Anthem Venture Partners. According to the two well-known co-founders, BeachMint's mission is to build an end-to-end e-commerce experience across multiple verticals. Each category would have its own recommendation engine, social media tie-ins to allow for sharing and viral marketing, and channels for big-time influencers like celebrities to air their opinions. Berman has said publicly that product recommendations will be generated authentically — leading us to believe that they may be linked to preferences of your "friends" online.
Slingshot Labs founders start fresh with BeachMint and new $5M
Former MySpace Exec Teams With Yahoo Rock Star For New Startup
MySpace's former GM International Travis Katz left the company shortly after the big executive shakeout in the Spring of 2009. He spent a few months in Hawaii recharging, and then moved his family to Silicon Valley. Since January he's been working on a new startup, he says, and he's teamed up with Ori Zaltzman, the former Chief Architect of Yahoo Boss. That's enough of a team to make things really interesting. Particuarly Zaltzman's deep infrastructure background. Katz isn't saying what the new startup will do.
Ori Zaltzman
Ori Zaltzman (orizaltz) on Twitter
Ori Zaltzman
Ori Zaltzman - Google Profile
Gnip offers complete access to realtime streams of public data from the top social networks. We get every public activity from social networks like Twitter, Tumblr, and Wordpress, add in our own enrichments and then pass the data on to you, all in the blink of an eye. More about Firehose. PowerTrack is Gnip's enterprise-grade filtering language that gives you the ability to get complete coverage of the data you need.
Gnip is the Social Media API
Gnip
GigaOM TV: Eric Marcoullier of Gnip
Eric Marcoullier
Eric Marcoullier (bpm140) on Twitter
Eric Marcoullier
Eric Marcoullier
Eric Marcoullier
Gigwalk.com
Yahoo Sketch-a-Search iPhone app demo
Thoughts of Ariel Seidman | aseidman.com
Ariel Seidman Yahoo! Email Director Product Management @yahoo.com
Ariel Seidman, Director Product Management, Yahoo! Inc: - ZoomInfo Business Information
Ariel Seidman
Home | Rally Up
David Beach (beach) on Twitter
GayCities - Gay bars, hotels, restaurants with reviews, maps, photos - GayCities
GayCities
Scott Gatz escapes Yahoo Brickhouse
Scott Gatz's Blog
Scott Gatz
Guitars, Reviews, Tabs, Gear on Fretbase.com
3220 Publishing
David Mandelbrot (davidman) on Twitter
David Mandelbrot
flattenme
The iPad Vs. The Kindle: How Should Amazon Respond? - washingtonpost.com
joff redfern (mejoff) on Twitter
Dipity
Search | CrunchBase
Ben Garrett dipity at Duck Duck Go
Zack Steinkamp (Startups) at Duck Duck Go
Zack Steinkamp
Derek Dukes (Startups) at Duck Duck Go
derek dukes (ddukes) on Twitter
ddukes
Derek Dukes
Derek Dukes Dipity Email Founder @dipity.com
DevStructure
Home | Deca TV
Home « Dashbox