Pop Culture/Fun
Today on Yahoo! Worry About The Replicants, Not The Apes. According to Dan Meth's Futuristic Movie Timeline, Clockwork Orange (there it is again!)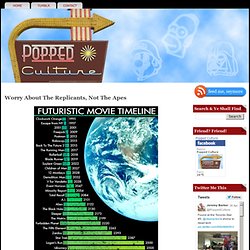 , Escape From New York and 2001 should have happened already. We're only a few years off from Postman, Robocop and just a decade from Blade Runner, which doesn't seem entirely off base. Children of Men and 12 Monkeys are less than 20 year from now and while V for Vendetta still has almost 30 years to go, some of our current world events make you think it's closer than that.
On the upside, Planet of the Apes is still far off in the future, so we needn't worry about those damn, dirty apes. Previously on Popped Culture...NYC Sitcom Map: 30 Rock Via TaxiDIY, Lo-Fi, Sci-FiTo Infinity and Beyond! We Party Patriots » Blog Archive » Get a What? A Job? 70% of Occupy Wall Streeters are Employed, Compared to 56% of Tea Partiers. Nov 2011 9 A new infographic posted on the Dangerous Minds blog shows some striking differences between the Occupy movement and the Tea Party.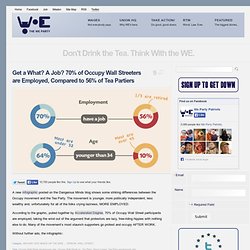 The movement is younger, more politically independent, less wealthy and, unfortunately for all of the folks crying laziness, MORE EMPLOYED. According to the graphic, pulled together by Accelerated Degree, 70% of Occupy Wall Street participants are employed, taking the wind out of the argument that protestors are lazy, free-riding hippies with nothing else to do. Breaking down Halloween.
A costume for every era. What not to wear, your "work wardrobe" infographic. Infographic – The Darker Sides of Halloween » Anna's Halloween Costume Blog. Data Visualization: Journalism's Voyage West | Rural West Initiative. A decade of change for TV. Top 10 Film Locations ← Wistia at Work. 45 Years of Star Trek [Infographic]
This week the Star Trek franchise turns 45.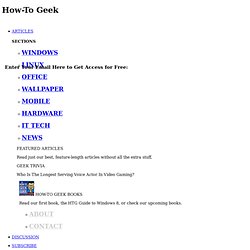 Check out this infographic to see a sweeping retrospective that includes everything from the pilot episode to the introduction of the BORG to the current generation movie. Of all the interesting things on the infographic one of the most interesting is how close Star Trek came to being canceled. Early on the show didn't have the widespread appeal and cult status it has now. The massive fan campaign that saved the show, 100,000 letters strong, was no small feat in a pre-internet age. Have a bit of Star Trek trivia or lore to share that wasn't included in the infographic? 45 Years of Star Trek [INFOGRAPHIC] On Sept. 8, 1966, the dream of producer Gene Roddenberry came true: The first regular episode of Star Trek aired, beginning one of the greatest sci-fi enterprises in history.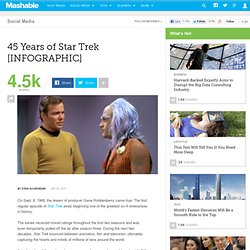 The series received mixed ratings throughout the first two seasons and was even temporarily pulled off the air after season three. During the next two decades, Star Trek bounced between animation, film and television, ultimately capturing the hearts and minds of millions of fans around the world. If you're a fan of the series, chances are you know most everything about it.
Still, it's always nice to get a refresher. Check out how the events in real-life space exploration influenced the popular series (and vice versa) in this nifty infographic below. iPod plus iTunes Timeline on the Behance Network. All sizes | Pink Floyd Timeline 1960-2000. Genealogy-of-pop-and-rock-music.png (1606×688) Everything you need to know about fast food. Infographic: Dogs vs. Cats | Trupanion Pet Insurance.
---