Pop Culture/Fun
Today on Yahoo!
According to Dan Meth's Futuristic Movie Timeline, Clockwork Orange (there it is again!), Escape From New York and 2001 should have happened already.
Worry About The Replicants, Not The Apes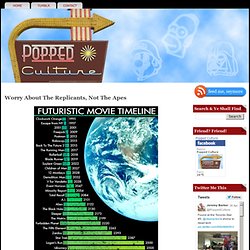 Nov 2011 9
We Party Patriots » Blog Archive » Get a What? A Job? 70% of Occupy Wall Streeters are Employed, Compared to 56% of Tea Partiers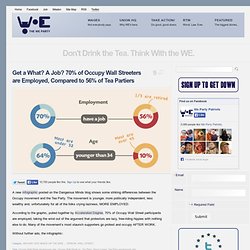 Breaking down Halloween
A costume for every era
What not to wear, your "work wardrobe" infographic
Infographic – The Darker Sides of Halloween » Anna's Halloween Costume Blog
A decade of change for TV
Top 10 Film Locations ← Wistia at Work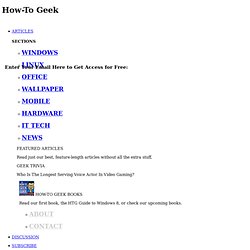 This week the Star Trek franchise turns 45. Check out this infographic to see a sweeping retrospective that includes everything from the pilot episode to the introduction of the BORG to the current generation movie.
45 Years of Star Trek [Infographic]
45 Years of Star Trek [INFOGRAPHIC]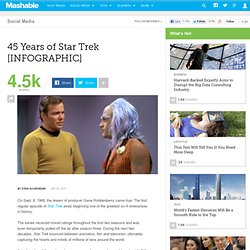 On Sept. 8, 1966, the dream of producer Gene Roddenberry came true: The first regular episode of Star Trek aired, beginning one of the greatest sci-fi enterprises in history. The series received mixed ratings throughout the first two seasons and was even temporarily pulled off the air after season three.
iPod plus iTunes Timeline on the Behance Network
All sizes | Pink Floyd Timeline 1960-2000
genealogy-of-pop-and-rock-music.png (1606×688)
Infographic: Dogs vs. Cats | Trupanion Pet Insurance